Your search for trendy and sexy plus-size fashion ends with this fashion site!
It has an app that helps you shop for the most stylish fashion pieces, hassle-free!
Advertising Disclosure
High-end stores and most clothing shops, sadly, are limited to one-size-fits-all apparel. Even pre-pandemic, shopping for fashionable plus-size was not a walk in the park. Imagine how hard it is for the curvy ones to shop for stylish clothes! Not to mention the rise of wearing loose clothes that forced the petite ones to hoard big-sized shirts and other fashion pieces!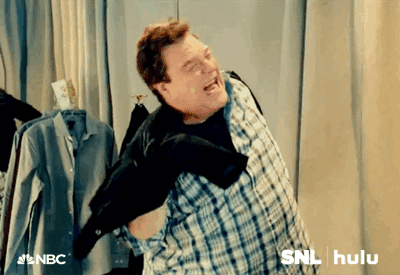 So what's left for the plus-size community? Either you get outdated fashion clothes, or you resort to having a seamstress who will customize your clothes, which by the way, can cost you a fortune, to be honest. But even with all these difficulties, the hope is still there with the growing number of companies who are learning the struggle of this community. One of these is the popular fashion site, Shein.
Shein aims to promote body positivity by providing equally trending and stylish fashion apparel to people of all sizes. Shein's Curve + Plus assures every curvy individual the freedom to enjoy shopping for smart, chic, contemporary clothes that suit and fits every type of body. And it's not just passionate about body sizes, it also prides itself on offering on-trend styles across all genders.
 

 

 

View this post on Instagram

 

 
One of our favorite aspects of this site is it fits everyone's budget. Whether you're searching for boho dresses, graphic tees, or patterned blouses and chic swimwear, Shein Curve + is definitely your go-to fast fashion shop for the modern yet economical style for plus-size. The company aims to promptly offer their stylish quality products at appealing prices. That's also how they maintain to stay on top of the latest fashion trends around the globe.
And because the brand wants to reward users with a hassle-free shopping experience, Shein has created an app for users to shop conveniently using just a mobile phone wherever and whenever they want.
To show their appreciation for the overwhelming support of their customers, the company started to give back to the community by providing young and aspiring designers a platform to showcase their talents. Most importantly, they have continuously supported various programs like BLM racial and equality, women empowerment, and more.
In fact, they were able to donate thousands of clothing to women in need and PPE to health workers. Last May 2021, they successfully held a 4-hour digital event called SHEIN Together will be streamed via SHEIN's free app. The event supported and raised awareness and donations to benefit the COVID-19 Solidarity Response Fund for the World Health Organization (WHO) – powered by the United Nations Foundation.
Plus-size fashion is not new in the industry, but it seems to still be at the bottom of the list of priorities by many clothing companies. But Shein Curve + proves that beauty is not determined by size. It showed everyone that big is beautiful, sexy, and hot. Even with big boobies, flabby arms, and curvy hips, Shein can complement your body type with a fashionable clothing line.