Your dog's barkday pawty is gonna be awesome with this doggy-approved cake!
Spoil your dogs with a cake made for the furry ones and you!
Advertising Disclosure
Our furry friends bring us so much joy that we spoil them! Especially on their barkday, we can't resist giving our doggos the best celebration they ever have, with a cake they can eat and not just stare. Where should you get it? Luckily BoxDog makes cakes for American dogs!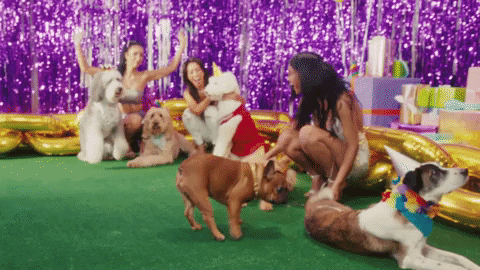 BoxDog designs and creates products that bring health & happiness to both you and your dogs and deliver them right to your door. They essentially offer a subscription box full of products for dogs. It may contain things like vegan skincare, unique toys, gear, and gadgets that you won't easily find in stores.
But what really piques our interest is their 100% handmade bakery treats, cookies, and fresh, made-to-order dog cakes. Yes! Dogs can have cakes, and you can eat them too if you want.
These treats drive dogs wild because every baked goodies they offer are delicious, fresh from the oven smell, and handmade with love. Everything is cut, baked, frosted, and sprinkled by BoxDog chefs. Their baked dog treats are so pure and safe for consumption that you can eat them together with your furry love!
What is inside the Dog Bone Birthday Cake?
The cakes only contain Peanut Butter, whole wheat flour, banana, baking soda, and Wilton fondant frosting. They toast their cake for shipping purposes, but you can soften it with broth for older dogs.
Dogs, they say, are a man's best friend. They give us unconditional love, affection, and loyalty without really asking for anything but love, too. So if their birthday comes up, make them feel special. It is just right to spoil them with a doggy-approved Birthday Cake from BoxDog.