Wanna see Nevada? Plan your trip with the best Las Vegas only booking platform
Discover the best hotel and airfare deals in Las Vegas and create the best itinerary for the trip of your dreams!
Advertising Disclosure
The Nevada oasis famous for escaping the everyday mundanity and trading it in for wild adventures, great times, and mind-blowing entertainment has reopened. And Vegas.com is ready to help you plan the best itinerary for the most amazing stay in Las Vegas!
Vegas.com is an online travel agency that provides extensive travel content and discounted booking travel products exclusively for your trip to Las Vegas. They give all the on-the-ground and behind-the-scenes intelligence you need to know what is happening and what is hot.
And what's more exciting? They offer the best deals on hotels, air + hotel packages, shows, tours, attractions, dining, and nightlife in and around Las Vegas, accessible either on their app or website.
This app puts the Vegas lowdown at your fingertips. Its mission is to go where no app has gone in answering the age-old Las Vegas question: What now? Because having the most fun in Las Vegas is not just about what you are doing now, it is about what you are doing next. It serves up all the information you need, the way you want it, so you can have the best time possible when you are in Las Vegas.
Whether you are in Vegas already or you are just planning the trip, the app offers tons of excitement:
If you are not in the city, the app allows you to plan and book your upcoming Vegas vacation.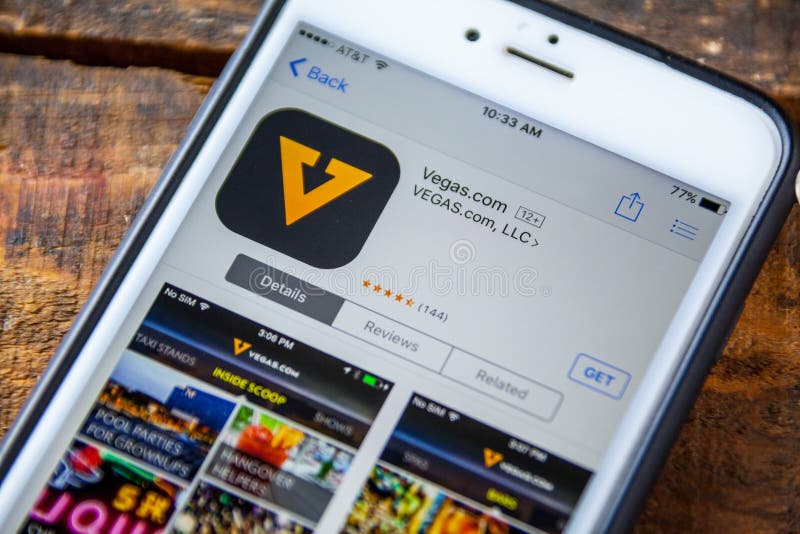 But, when you are in Vegas, the app gives you the following features:
Geo-informs results, so you know what's happening near you.
Geo-locates you about target destinations. So "where's the bathroom?" is really "where's the nearest bathroom?"
It allows you to wishlist all your favorite Vegas experiences.
Presents information in both object and theme sets, so for instance, you can look up spas, attractions, or magic shows as easily as you can look up Off the Beaten Path, All-Night Party, or Hangover Helpers.
Allows you to search for your Vegas experience by date, interest, staff picks, and more.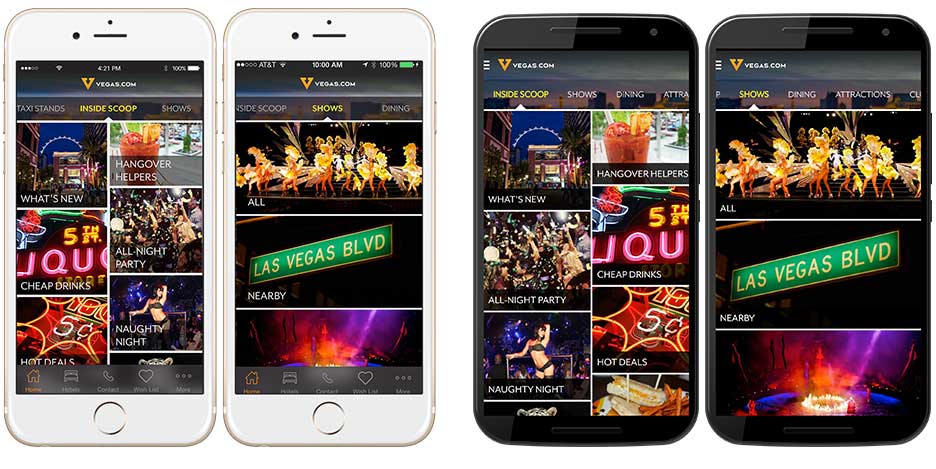 In a city with lots to do and lots of secrets, it pays to know there is Vegas.com who can help you go from having a nice pleasant time to having the time of your life. Whether you are in search of the laugh of your life, mind-blowing acrobatics, or baffling magic and illusion that will leave you speechless, Las Vegas has it all.