Vegan snacks are not just veggie sticks and dull oats. They can be delicious, too!
Choose a healthy snack suitable for your taste palates and dietary needs
Advertising Disclosure
Coming up with healthy snack ideas that fit your vegan diet can be challenging because we are taught to eat meat as part of our daily diet, limiting a Vegan's selection of snack foods available for your dietary needs.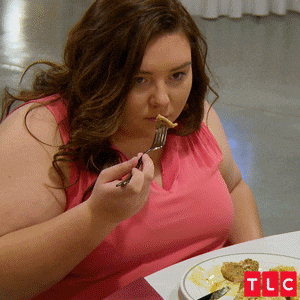 But that was before. Now, there are countless combinations of plant foods that can make up healthy and satisfying snacks for your vegan diet, like the LesserEvil Snacks.
LesserEvil believe that with snack time comes a whole world of possibility because they are on a mission to ensure that people snack on healthy food without compromising its taste.
LesserEvil snacks are made from the best organic ingredients and sustainably crafted in their eco-friendly factory so that when you choose their snacks, you can rest assured in their commitment to your health and the planet. They hope that taking these extra steps is doing a little more good for you and the world.
Their snack-creation process begins with extensive research into ingredients and careful vetting of vendors by their organic and non-GMO standards. Except for their international-sourced oils and Himalayan pink salt, they make every effort to source as locally as possible within the United States. Although these clean ingredients are more expensive, they can keep prices comparable to competitors because they own a factory and warehouse. The simple fact is, better ingredients taste better, and they are committed to making sure snacks taste absolutely perfect.
What makes LesserEvil Snacks healthy?
One route to LesserEvil's innovation is leveling up snacks that people already love by making them cleaner and even tastier. They look at the ingredients in conventional snacks and identify ways to make them not just healthier but accessible to people with a wide array of dietary needs. For them, it means replacing grains, refined salts and sugars, and vegetable oils with foods of clean ingredients.
LesserEvil has a special variety box just for Vegans
Each Vegan Box contains:
Himalayan Pink Salt Veggie Sticks
Vegan Ranch Veggie Sticks
Himalayan Pink Salt Organic Popcorn
"No Cheese" Cheesiness Organic Popcorn
Himalayan Gold Organic Popcorn
Himalayan Pink Salt Paleo Puffs
"No Cheese" Cheesiness Paleo Puffs
Consuming snacks can help regulate energy, provide essential nutrients, and simply satiating your cravings. However, regularly choosing processed or high sugar options can be detrimental to health and cause energy dips. So the next time you need to snack, note that LesserEvil Snacks, make sure snacking time is not just healthy, but also fun and delicious.