Treat your tastebuds a little sweet with this guilt-free treat suitable for your fitness diet
Don't feel bad or guilty about eating the sweet stuff you crave with these guilt-free brownies
Advertising Disclosure
Everyone who has a sweet tooth or has tried to lose weight can tell you that avoiding sweets to meet your fitness goals is one of the hardest challenges. You can try to satisfy your cravings with fruits, but it is not always enough to satiate your sweet tastebuds. And admit it, we miss baked goodies, like brownies for example. Good thing there's Eat Me Guilt Free Brownies.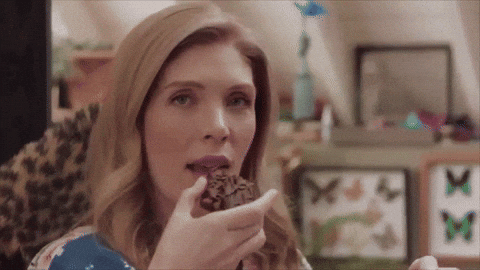 Eat Me Guilt Free Brownies are low-carb, flourless protein-based brownies made with simple ingredients. Formulated by a registered nurse and certified sports nutritionist, these brownies are sure to satisfy your hunger and your sweet cravings at the same time. These treats have a 3:1 protein to carb ratio, making them the perfect snack that doesn't ruin your diet.
Eat Me Guilt Free strives to modify foods that people love and crave. These cravings traditionally may make you feel less proud of eating because of high sugar content and many other refined ingredients. Since its inception, Eat Me Guilt Free has worked hard to help consumers feel less restricted and more open to enjoy the everyday foods they love without sacrificing taste and health. They aim to elicit a feeling of freedom for food and choice. A good cause for the people who are always on a strict, restrictive diet.
Here's how people are enjoying these protein brownies:
There is a lot of gluten-free, zero sugar, and low calory snacks in the supermarket. But apart from the statements in the packaging, how sure are you that they're really made of all of these things? Eat Me Guilt Free begs to differ. They use simple ingredients and let experts convert them to protein-packed brownies that everyone, even those on a diet, can enjoy.