This whole fruit probiotic won awards for addressing real health concerns faced by many in a unique way
It's perfect for the vegan community because these gummies use only plant-based ingredients
Advertising Disclosure
Probiotics usually come in capsules or beverage form. But even if it gives us tons of benefits, any supplements in capsules pose a health threat to our kidneys when we take too many of them. You can't also rely on probiotic drinks because while they can be an alternative to supplements, most of them taste sour that even adults cannot stomach.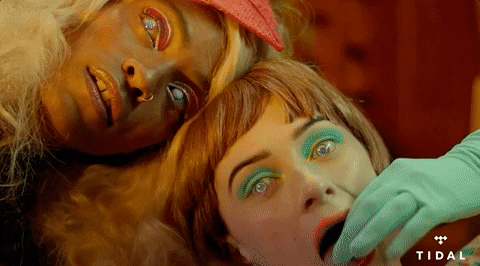 But there's an effective way to get probiotics without risking your kidney or your taste palate. And that way is how Llama Naturals offer probiotics and prebiotic and included whole fruits to make them delicious enough for adults and kids — in the form of gummies.
Packed with researched-backed probiotics Bacillus subtilis and Bacillus coagulans, the Llama Naturals Probiotic and Prebiotic Gummy aim to restore the good bacteria in your gut in a chewy, vegan way. It has plant-based prebiotic fiber to feed the good bacteria to help it thrive. They work together for the ultimate gut, digestive, and overall body health.
To make these gummy probiotics delicious and suitable for plant-based diets, Llama Naturals formulated them with organic fruits including; apples, mangoes, peaches, and baobab fruit powder. It has less than 2% of organic sunflower oil, apple pectin, organic flavor without soy, dairy, gluten, eggs, nuts, or whey.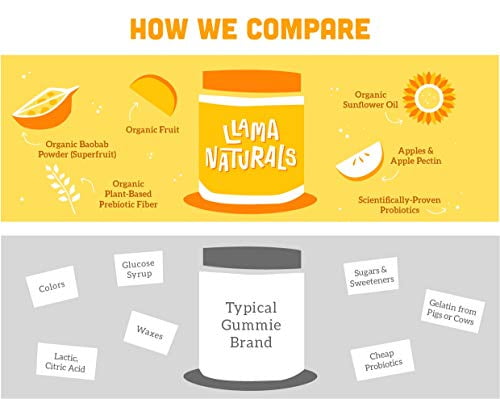 If you're wondering how effective the product is, well, this probiotic gummy just won 2020's Best Digestive Health Product in SupplySide NEXTY Award Winners.
How to consume Llama Naturals Probiotic and Prebiotic Gummies?
These vegan gummies are safe to bite, chew, and nibble anytime you prefer. Enjoy two gummies each day.
See how people are changing the way they take their prebiotic and probiotic vitamins:
There's an interesting story behind their brand name: Llamas are animals known for digesting nutrients. That is why the brand named itself Llama Naturals because they wanted humans to be good at digesting like the Llamas, and they want the nutrients you digest to be as natural as possible, without using animal by-products and synthetic ingredients.
Even as adults, we also have a hard time taking our vitamins, especially when they're not delicious or convenient to take. With Llama Naturals Probiotic and Prebiotic gummies, you do not have to stomach its sour or bitter taste, neither do you risk your kidney. Because if we choose yummy supplements for the kids, why shouldn't you prefer the same thing for us?