This unique carafe can make cold-brewed coffee in just five minutes!
Forget the 24-hour long brewing process! You can get the strong taste of cold-brewed coffee with this device!
Advertising Disclosure
Cold-brewed coffee has become an easy go-to booster for most urbanites because this kind of coffee is much lighter to consume than pipping hot ones. But cafes and even local coffee shops sell cold-brewed coffee at an expensive rate. Maybe because making them takes time, usually you need 24 hours or more to steep it. But times have changed! Now you can easily brew a delicious glass of cold coffee in just a few minutes. Thanks to Vinci Express Cold Brew.
Yes, in as few as five minutes, this electric coffee maker can serve you an aromatic and flavorful cold-brewed coffee. It has a patented Circle Flow Brewing Technology that eliminates the long wait of the traditional 18-24 hour cold brewing process.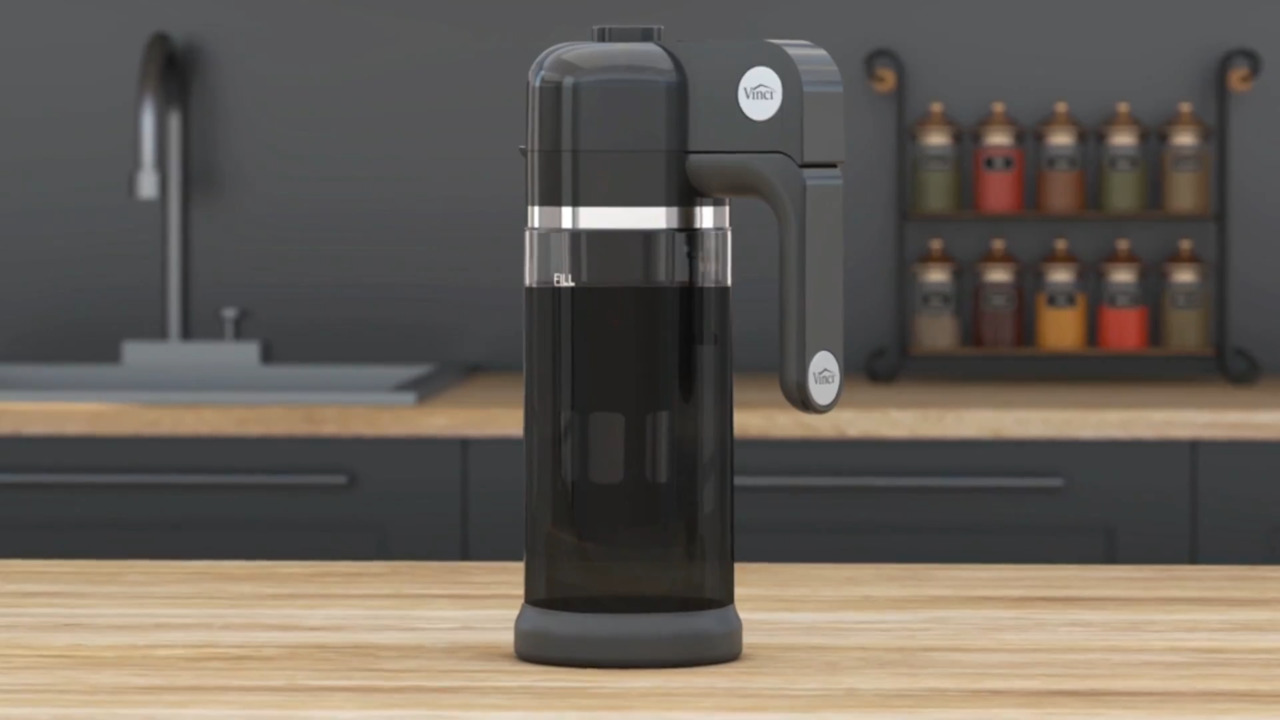 And if the speed of making it is not enough, the Vinci Express Cold Brew is designed to be as compact as possible, so it does not take too much of your kitchen space, pantry, or refrigerator. It's the perfect coffee maker at home or in the office!
What makes Vinci Express Cold Brew unique?
Has four brewed strengths – To match your preference, you can choose between light (5mins), medium (10mins), bold (15mins), to extra bold (25mins).
Ultimate convenience – brew, serve and store in one multi-purpose carafe.
Built-in clean cycle for hygienic brewing – It has a 2 step cleaning function that flushes all the residual coffee from the unit. It also cleans and drains the brew path with clean water.
Durable and safe – The carafe is made from long-lasting borosilicate glass.
How to use Vinci Express Cold Brew?
Fill the carafe with room-temperature water, add medium to coarse ground coffee to the filter, select your brew strength, and enjoy deliciously, fully brewed cold brew coffee in minutes.
Owning a coffee maker saves a lot of time and money. And this Vinci Express Cold Brew makes it possible to enjoy cold-brew coffee even without the inconvenience of waiting.
Here's a Cold Brew Coffee recipe you can do with the Vince Express Cold Brew: