This is the world's first truly, low-carb, keto diet for your pet dog
Dogs can do the Ketogenic diet too!
Advertising Disclosure
Many people have found great success on the keto diet when it comes to losing weight, lowering blood sugar levels, and feeling better in general. But can dogs experience the same benefits from following a keto diet?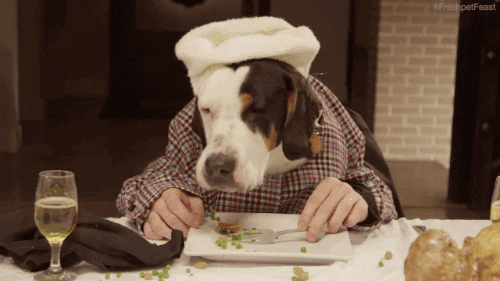 Dogs are prone to many of the same human health conditions like obesity and diabetes because they are not built to eat carbs. Unfortunately, this is the most common diet clueless fur parents are giving to their dogs.
Research shows that excessive carbohydrate consumption is one of the primary causes of obesity, and canine obesity is the single most common deadly canine nutritional disorder in the United States. So when choosing dog foods, it is reasonable to favor foods lower in carbohydrates but have much protein content, like the Ketona Dog Food.
Ketona dog food is a ketogenic brand of dog food made by KetoNatural Pet Foods, made with less than 8% carbohydrates; it has the nutritional content of a raw diet with the convenience and cost of a kibble diet. It consists of high-quality ingredients such as chicken, salmon, flaxseed, and green peas. They avoid filler ingredients found in other grain-free dog food brands, such as potatoes, cereal grains, and corn byproducts.
The goal for the ketogenic diet for dogs is to get as close to their natural eating diet, which has high-fat content, high or medium protein content, and low carb content. The keto diet will make the dog's bodies use fat and protein for energy, so they can eventually develop stamina and immune system which will help their overall health to target illnesses.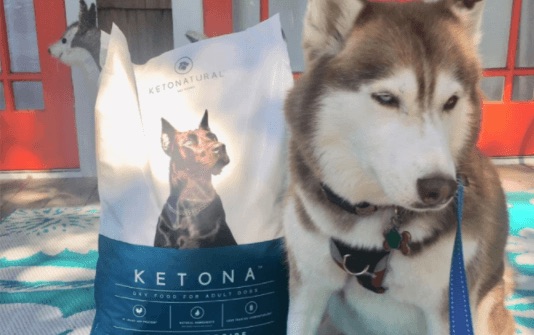 HOW CAN LIMITING CARBS IMPROVE A CANINE'S HEALTH?
Optimizes blood sugar levels
Burns fat instead of storing it
Builds strong, lean muscles
Reduces itching and inflammation

WHY CHOOSE KETONA?
Unparalleled Nutritional Content. Ketona has more than 46% protein and less than 5% carbohydrate.
Even better nutrition than raw. Yes, really. Ketona contains more protein and less carbohydrate per serving than most expensive, inconvenient raw diets, including Farmer's Dog, Ollie, and Nom Nom.
No bad stuff. No by-product meals or artificial flavors. No corn, no rice, no wheat. No potatoes, no barley, no sweet potatoes. No cereal grains or tubers of any kind.
All good stuff. At least 90% of their protein comes from meat or fish. That's more than Orijen, Blue Buffalo, or any other "ultra-premium" kibble.
As the rise in popularity of the ketogenic diet continues, many people are now exploring human-inspired diets, such as ketogenic dog food to help pets achieve the same beneficial results. With Ketona Dog Foods, you can minimize your dog's carbohydrate intake and keep your dog's body healthy.