This first and only medical probiotic is a new way to fight your type 2 diabetes
It's a clinically tested product proved to deliver benefits in effectively managing your blood sugar levels
Advertising Disclosure
Prevention is of the essence if you are currently at an increased risk of type 2 diabetes. To safely monitor and manage your body, the Pendulum Glucose Control can help lower the risk of your diabetes.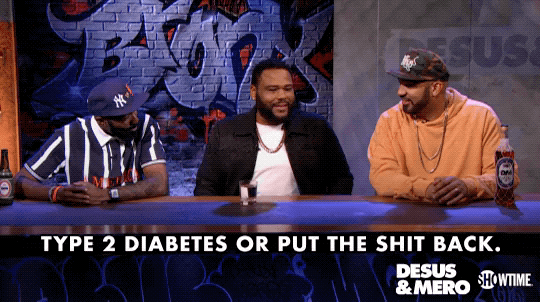 Pendulum Glucose Control is known as the first and only medical probiotic clinically shown to lower A1C and blood sugar spikes. It is designed specifically for the dietary management of type 2 diabetes that is Non-GMO Project Verified, vegan, dairy-free, and gluten-free.
Compared to any other probiotic supplements on the market, their patented formulation contains a novel and unique blend of prebiotic and strains of beneficial probiotic bacteria that has been clinically tested and shown to deliver meaningful benefits for managing blood sugar levels.
How does it work?
Pendulum Glucose Control adds healthy new microbial strains to fill out the lacking bacteria on your gut microbiome. Through clinical research, they develop a unique blend of probiotics and a prebiotic that would naturally lower blood sugar levels simply by reintroducing these strains to the gut of people with type 2 diabetes.
How to take Pendulum Glucose Control?
Take two capsules daily with food. One in the morning, One in the evening
If you miss a dose, it is OK to take two caps the next time.
Use only under physician supervision as part of your total diabetes management plan.
Pendulum Glucose Control ships and arrives cold. It's perishable and requires immediate refrigeration.
Certain factors in your body are definite and unchangeable, like your genes or age. But there are many actions you can take to reduce the risk of diabetes even if your family history records show you are most likely to get it. Taking Pendulum Glucose Control is a big step towards you being diabetes free.