This company will help you eliminate single-use of plastic through their refillable dispensers
Fight plastic at both ends of the supply chain!
Advertising Disclosure
Refillable cleaning products can greatly reduce the amount of packaging waste we throw each year. Laundry detergent, hand soap, antibacterial spray, and toilet cleaner — these cleaning products are packed using materials harsh for the environment. But as signs of climate change are becoming prevalent, it's good that finally, companies are now gearing towards sustainability. One of them is Zero Co.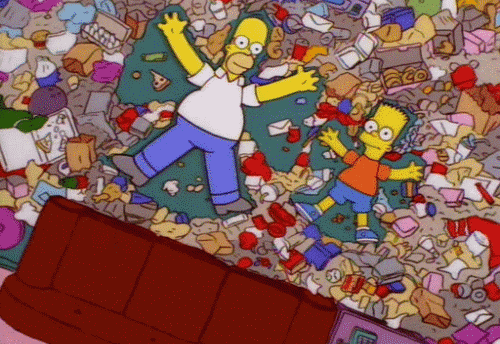 Zero Co is committed to building a solution to the single-use plastic packaging problem that is convenient, cost-effective, and radically transparent through refillables.
Refillable products are now just as diverse and efficient as standard supermarket cleaners, and Mike, founder of Zero Co knows this. While he and his then-girlfriend, Alyssa is trekking and camping his way through some of the most far-flung corners of the planet, he thought of finding a way to tackle the world's plastic problem.
The couple wanted to do this by stopping the production of new plastics and creating beautifully designed dispensers and refill pouches made from plastic wastes removed from the oceans and diverted from landfills.
Zero Co products are made from plant-based formulas gentle on your skin, your family, and the planet while still getting their job done. Their products are vegan and free from these elements: palm oil, animal cruelty, petrochemical, SLS/SLES/Paraben/EDTA. It's made with eco perfumes. greywater safe, and has low allergen.
Every new Zero Co order comes with a set of dispensers, a set of reusable refill pouches, and a postage-paid return envelope.
How did Mike and Alyssa establish Zero Co?
After hiring their Marketing lady, Kate, Mike launched a Kickstarter campaign to help fund their first production of a range of planet-friendly, plastic-busting household products. Within eight days of launching, Zero Co reached its target of $251,313. In fact, they became the most funded Aussie Kickstarter project of 2019, raising $742,427.
How does Zero Co subscription works?
It's not really complicated. It is a super simple, circular delivery system: you order, they deliver, you return, they refill.
Here are the steps on how you can get your first Zero Co products:
Your first Zero Co order will arrive at your door, including a set of empty dispensers along with color-matching refill pouches and a reply-paid postage satchel.
Empty the contents of the refill pouches into the dispensers and wave bye-bye to SUP (single-use plastic) for the rest of your life.
Pop the empty refill pouches into the reply-paid postage bag and send it back (for free).
Zero Co will then clean, refill and reuse the pouch (putting an end to single-use plastic. For good.)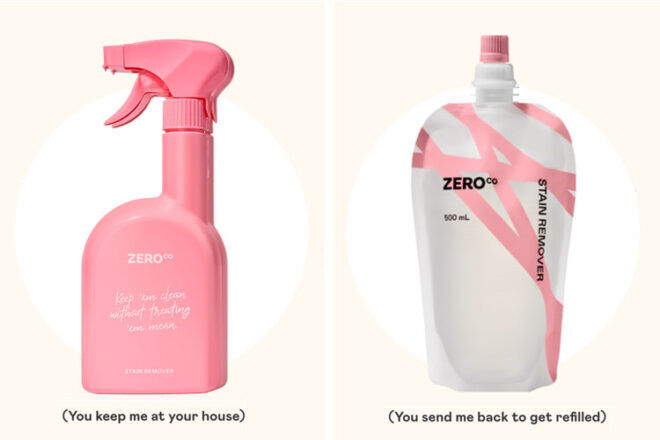 Household cleaning products contribute hugely to the plastic problem because we always need it and they need special packaging because it's normally pure toxic. But not anymore. Thanks to Zero Co for reviving the old golden idea of reusing what we already have to reduce plastic wastes. After all, we only have one planet to take care of.