These swimming trunks are just recycled plastic bottles, but they're as cool as your favorite swimwear!
This swimming trunk is crispy, light, soft, water-resistant, and easy to dry in few minutes
Advertising Disclosure
Although the world of sustainable fashion can feel confusing and seem out of reach, more and more companies are already working hard to make the industry a greener place. And this is what Marda does when they conceptualized their swimwear.
MARDA is a modern men's swimwear brand from Denmark – obsessed with creating a better world by using plastic from our oceans to make premium swim shorts made to last.
Their philosophy finds the harmony between plastic and design to create highly sustainable swim trunks with Japanese fabric technology made with recycled plastic bottles. The driving force behind MARDA is simple:
But why Marda?
We know there are a lot of companies now focused on making their products as eco-friendly as possible. But Marda has something different. They went above and beyond in ensuring the world they will keep the plastic bottles away from the oceans in any way they can.
100% RECYCLED – Sustainability sits at the foundation of everything they create. Their highly green vision means that every part of their sustainable swimwear, from the fabric right down to the packaging, is made from 100% recycled materials. They take seven plastic bottles from our oceans and landfills to produce each pair of MARDA swim trunks.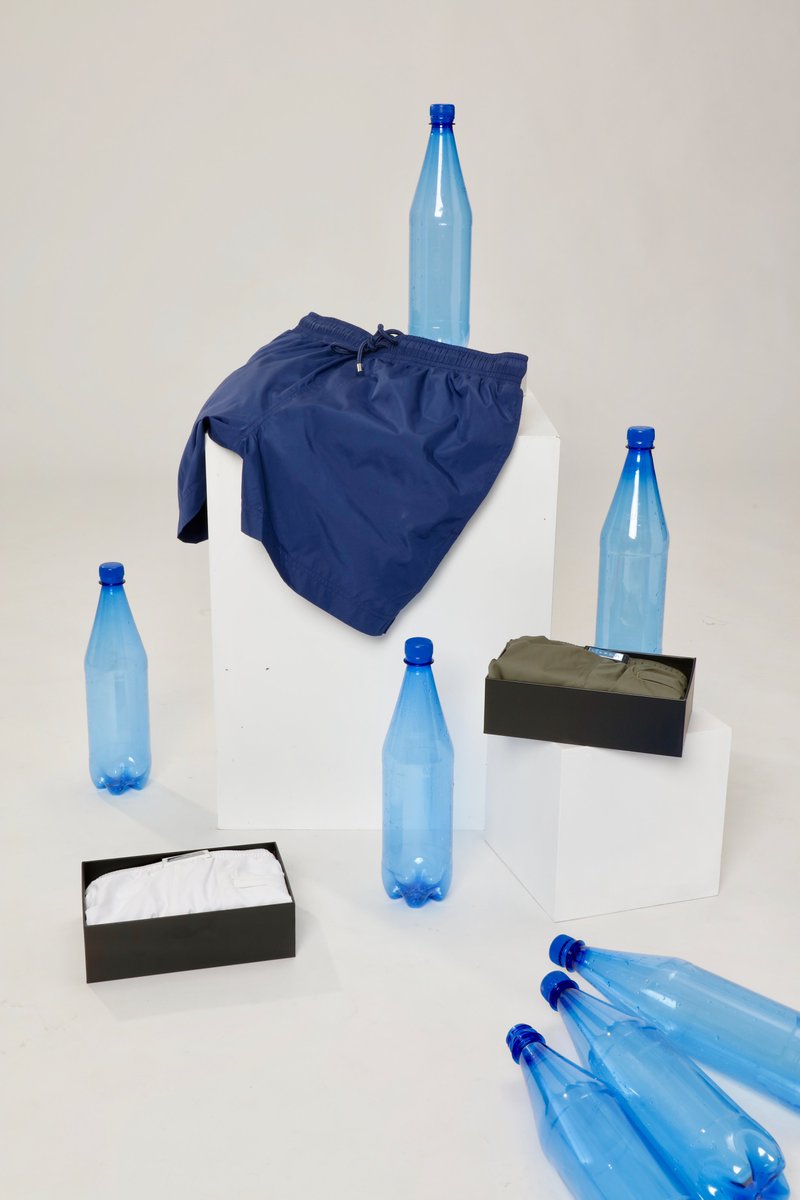 ETHICAL MANUFACTURING – They care about the people behind the manufacture. So they teamed up with manufacturers who are ethically certified through rigorous checks fulfilling extremely strict requirements. The result? A socially responsible premium quality product.
TRUSTED PROCESS – 7 reused plastic bottles are taken from our oceans and landfills to create Marda Men's swim trunks. Everything starts with ocean waste plastic. They collab recycled plastic bottles and post-industrial waste to initiate the ethical manufacturing process. The waste material is chopped, grind, washed, melted, and reformulated into a high-quality chip used to form the fiber, which will be formed to yarn through spinning and air-jet texturing. Then the yarn is taken after a rigorous quality check, custom-made into highly technical Japanese fabric that is, crispy, light, soft, water-resistant, and able to dry in few minutes.
Buying a Marda product is about joining a lifestyle that cares about our future. Every production step, from sourcing 100% recycled materials, to the design aesthetic right through to fabric innovation, is enriched by creative touch and profound love for the earth.
Becoming more sustainable should be a requirement now more than ever. Thinking twice about fast fashion and being more circular with your choices is the way forward, whether through renting or opting for secondhand. But if you are buying something new, you can still shop responsibly by supporting and buying from eco-friendly brands that put the environment first, like Marda.