These plant-based protein bars are revolutionizing the way people eat protein during their busy days
It doesn't cause stomach pains because it contains no dairy or gluten
Advertising Disclosure
Protein bars are heaven-sent for the generation who are always on the go because it's light to pack and easy to consume. You can eat it while in transit, in-between meetings, or after you hit the gym. But have you ever experience stomach pains after eating a pack or two of these? Well that's because most protein bars have too much sugar, dairy, or gluten. But No Cow Protein Bars are different.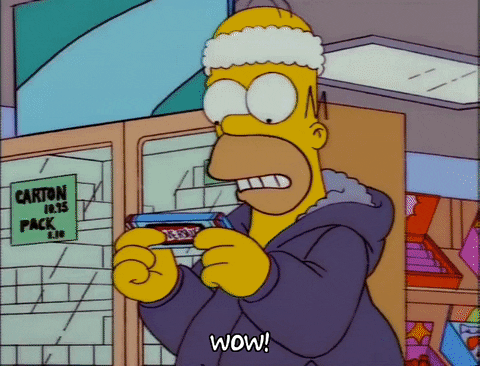 No Cow is changing how we consume protein on busy days. Most protein bars have too much of anything, and if you ever find dairy-free ones, it has too much sugar in it. No Cow, however, found the right balance by making plant-based protein bars that are high in protein, free from dairy, and ridiculously low in sugar.
Made with clean ingredients that are certified gluten-free, kosher, and non-GMO Project verified, these delicious plant-based bars can fit into any kind of diet; be it vegan, paleo, or even keto. These bars are sure to become your go-to alternative meal to get through your daily routines.
But the brand does not stop there. No Cow Protein Bars are available in more than 15 seriously delicious flavors, and they are not stopping at it. Currently, they released their newest flavor — the Chocolate Sprinkle Donut (protein bar that tastes like donuts dipped in chocolate and strewn with sprinkles, whoever thought of this is just plain genius!)
Here are 5 of their best selling flavors:
Smores (S'MORE PROTEIN, LESS SUGAR) – No campfire required. Hints of marshmallow and graham cracker in every bite with chocolate chips for the added crunch. Just like it tasted during kids camp. You can try and eat it off of a stick, but we think your hand will do.
CHOCOLATE PEANUT BUTTER CUP – There's something about the "crunch" of chocolate in the first bite followed by that doughy softness in the chew that gets us all riled up.
CHOCOLATE CHIP COOKIE DOUGH – Tastes like you're eating it out of the tub. That cookie dough texture we all love with the satisfying crunch of chocolate chips in every bite. It should be sinful, but it's not. It's the fuel you need with the flavor you crave.
BIRTHDAY CAKE – Sweet cake flavor with the soft crunch of sprinkles. You'll wonder how in the world something that tastes so good can also give you the fuel you need to get through your daily routine.
RASPBERRY TRUFFLE – A mouthful of juicy raspberry flavor with bits of 100% raw cacao nibs is what you get with this bar. No bull!
No Cow. No Bull. No Whey.
At 18, CEO and founder D. Katz is very dedicated to his fitness even when he's busy and on the go that he lived on whey protein bars. Unfortunately, the bars gave him horrible stomach aches because he has issues with dairy like most of us. The problem is, most dairy free protein bars has too much sugar so he made his own version of protein bars and he called it no other than NO COWS.
And then the bars became a hit! On their website alone there are 2322 reviews giving them an average of 4.5 stars. Even individual protein bars are filled with good reviews.
But no matter how time appears to be short on some days, the truth is, we still have to pause and eat one full meal. Protein bars are nutritious, yes, but nothing can beat warm food. But if you really are pressed on time and you have no chance to sit down and eat, make sure to pack No Cows protein bars in your bag. It's handy and it doesn't feel like an obligation to eat because it's awesomely delicious!