These CBD gummies empower women to take control of their lives, especially in bed ?
Increase your sexual drive with these effective sex gummies and jump-start intimacy
Advertising Disclosure
People nowadays struggle with a decreased sexual drive in their lives. The problem has become more pronounced for the millennials as the stress levels are going up, work targets are getting tough, and time for oneself, their relationships, especially sex, are getting insufficient.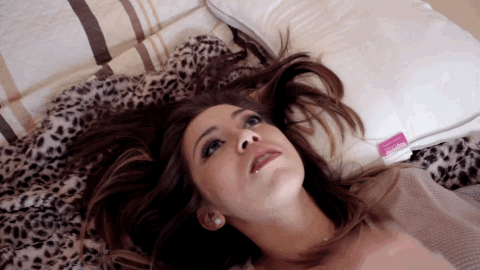 So imagine when you are supposed to go out for a romantic date but end up just going home because of stress at work. It's a sad and dull situation. If you are looking for ways to increase your libido and finally achieve satisfying sex, House of Wise has Sex Gummies for you.
House of Wise features a collection of naturally stimulating active ingredients to enhance focus and help users be present and mindful in their intimacy. All thanks to their Sex Gummies.
These hemp-derived CBD Sex Gummies are designed specifically for women. It helps boost your energy levels, stamina, and blood flow, all while keeping you calm, cool, and collected to promote desire and arousal.
 

 

 

View this post on Instagram

 

 
CBD is known for its many health benefits, but more importantly, it can put people in the mood for romance. These gummies show CBD can be effective at reducing stress and anxiety and that relaxation can, in turn, reduce the distractions and worries that can hinder a positive sexual experience.
What makes Sex Gummies effective?
Horny Goat Weed is a Chinese herb and has an active ingredient called icariin, known to increase blood flow to all the right areas while promoting increased energy and stamina.
Maca Root is a Peruvian vegetable grown in the Andes that packs high levels of iron and iodine to promote healthy cells to help keep your metabolism on track and increase sexual desire and energy.
Ashwagandha is an herb used in Ayurveda, the traditional medicine of India. It helps promote a sense of calm and supports focus and concentration. In addition to reducing stress and increasing energy, ashwagandha has long been considered an aphrodisiac.
Four Ways CBD Can Improve Your Sex Life
CBD Can Increase Your Libido. CBD interacts with the parts of the brain associated with arousal. It can help someone with lower desire than is ideal for them to feel a jump in libido, whether for partnered sex or solo sex.
CBD Can Reduce Pain + Inflammation. When it comes to sex, CBD's anti-inflammatory properties can aid in reducing pain and muscle tension from vaginal dryness, as well as post-partum pain during sex.
CBD Can Alleviate Anxiety. Anxiety and self-consciousness can impact the ability of women to enjoy sex. CBD can aid in reducing anxiety, calming nerves, and helping a hyper-aroused nervous system return to a state of regulation. In other words, it's safe to say CBD can help you feel more confident in the bedroom. CBD assists increased desire for sex and increased enjoyment of sex.
CBD Can Increase Blood Flow. Topical forms of CBD (such as creams, serums, and oils) can help increase blood flow. What's more, this leads to increased sensitivity. As a result, the increased blood flow offers more arousal and pleasure potential.
Leading a fast-paced busy lifestyle has turn women develop anxiety and stress which seems to be the most common reasons for lost sex drives. Sex Gummies of House of Wise can reduce your life stressors so you can once again experience a jump in your libido.