These bar shampoos are one way to switch to a low-waste lifestyle
These eco-conscious and travel-friendly shampoo and conditioner bars are effective as the liquid ones
Advertising Disclosure
Shampoo bars and conditioners are now commonly used by travelers. They last longer and are leak-proof. But because they are eco-friendly, leaving almost no carbon footprint and packaging is usually biodegradable, these products are slowly crawling their way to most consumers at home and not only travelers.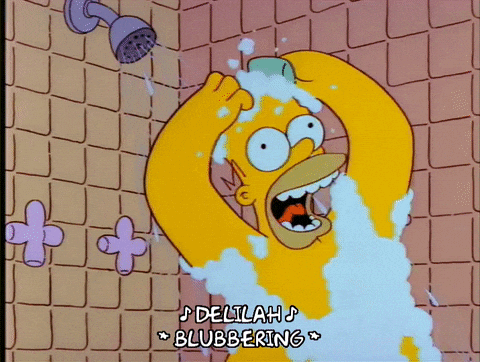 Aside from Lush, there are plenty of companies that encourage users to switch from liquids to bars. Get to know the Naples Soap Company's Shampoo and Conditioner Bars.
The Naples Soap Company produces handmade shampoo and conditioner bars that are natural and cruelty-free. They use ingredients like cocoa butter and coconut oil that work well with all hair types, even color-treated hair. Just like any other natural products, their bars are free from paraben, alcohol, and phthalate, making them a safe choice for whatever condition your hair has.
The Naples Soap Company believes that if we truly care for ourselves, we should care for our planet, too. Offering their low waste shampoo and conditioners in bar form is a chance for us to make simple changes that will lessen the carbon footprint we leave on our planet.
Liquid shampoo and conditioners are 70-90% water, forcing companies to use huge amounts of plastic and other non-biodegradable materials just to store these liquids. You know what happens with these plastics in the landfills, right? Just think of how many bottles we have tossed out in the past year?
Not only are the packaging of these liquid chemicals a threat to the planet, but it is also expensive. Part of its retail price is to cover the cost of its packaging. But not with the Naples Soap's shampoo and conditioner bars, as they allowed you to purchase their products made from effective and natural ingredients. Aside from that, the shampoo bars take much longer to use than your liquid ones.
How long can I use a bar of shampoo and conditioner?
If you are still not convinced, each of these bars lasts 50-75 washes. How often do you wash your hair? Imagine how much you will save from this.
How to use Shampoo and Conditioner bars?
First, wet your hair, scalp, and the shampoo bar.
Then, swipe the shampoo bar directly across the roots of your hair through to the tips.
Gently massage your scalp and hair until nice and thick lather forms.
After you have shampooed your hair, rinse with cool water.
After washing your hair with shampoo, section your hair into several sections.
Swipe the wet conditioner bar directly across the roots of your hair through to the tips.
Gently massage your scalp to distribute the conditioner throughout your hair and scalp.
Rinse with cool water. Or skip the rinse and leave it in the conditioner as a styling creme. Towel dry, then style as usual.
Safe for daily use or skip a few days between washings.
Companies like Naples Soap Company are helping us to make a change. And with these simple choices we make, we can create a huge impact not only in our lives but on the planet too.