The new and tastiest way to relieve your stress away is by taking these gummies
These chewy gummies are packed with the powerful benefits of an ancient medicinal root proven to relieve the stress of your modern life — Ashwagandha
Advertising Disclosure
Stress limits our efficiency and decreases our ability to live healthy and happy. But did you know that we can easily combat modern stressors like work and peer pressure with an ancient root herb? And this specific herb is used by Goli Nutrition as an ingredient to their new product.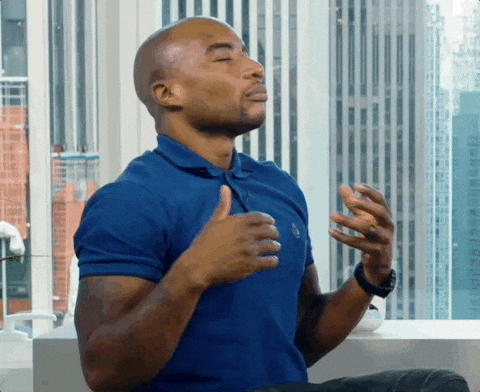 You probably heard of Goli because its brand visibility is strong. You can mostly see it in your Facebook feed. On their social media, over a million people express their support and love for Goli's products as they are safe, natural, and effective. Now, they expanded their line of products to offer the Ashwagandha gummy — their newest supplement that will tackle daily stress.
The gummies are made with the USDA organic and world's best Ashwagandha, KSM-66 Ashwagandha has the highest concentration of full-spectrum Ashwagandha root extract on the market today. Like the other Goli product, Ashwagandha gummies are non-GMO, vegan, and gluten-free.
But Ashwagandha root's natural taste is not for everyone, which is why Goli formulated a unique mixed berry flavor combination that perfectly complements the Ashwagandha yet still retaining all the components of the herb in its original balance. It's a win-win situation! With the Goli Ashwagandha Gummy, you get the benefits of the complete root, just as mother nature intended, and yet it does not feel like you're drinking or eating medicinal herbs.
Benefits of Goli Ashwagandha Gummy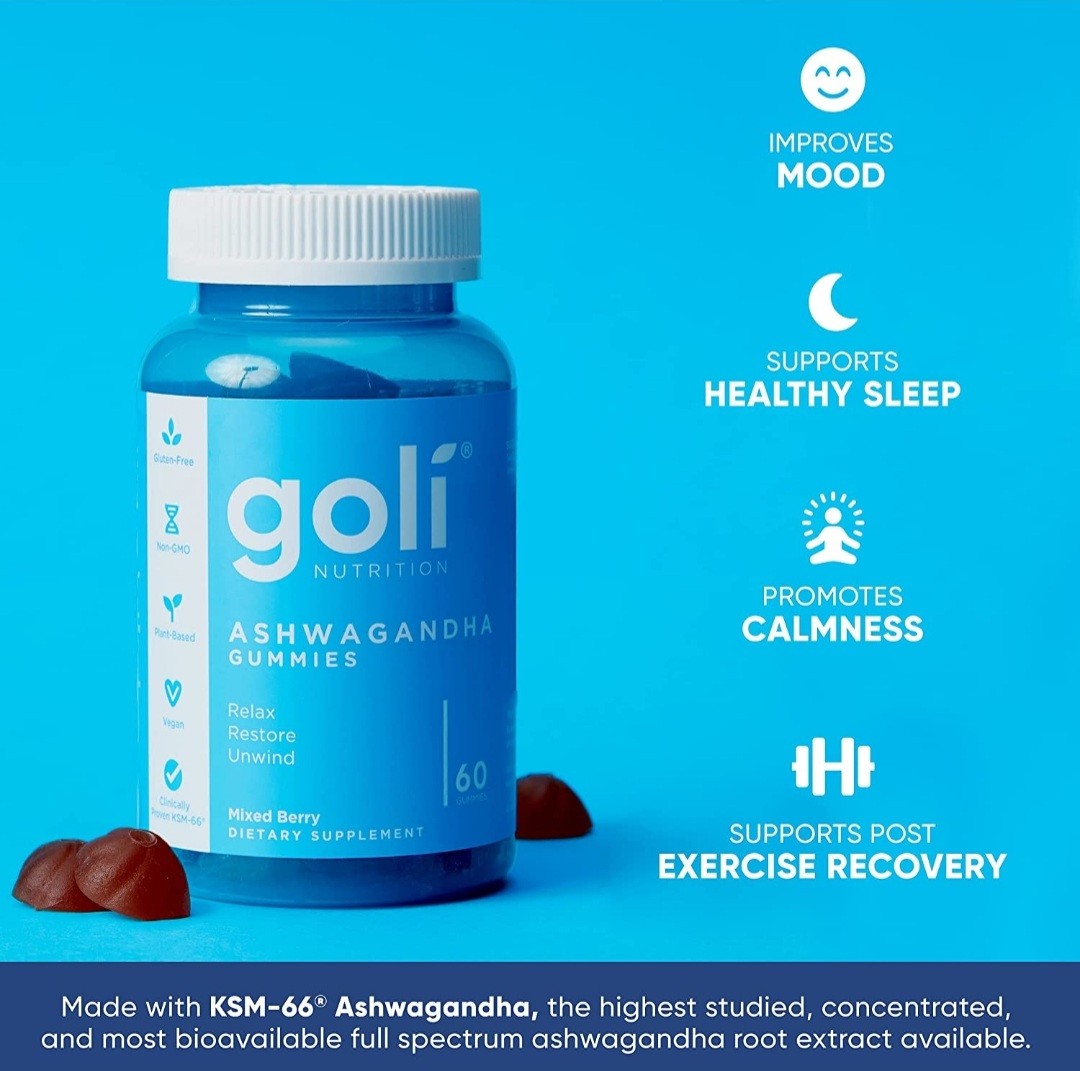 Reduce Stress – Studies have shown that KSM-66 Ashwagandha reduces levels of cortisol – the stress hormone.
Improved Quality of Sleep – Ashwagandha has been recommended for a good night's sleep — and much research backs this up.
Support Weight Management – Stress can cause an increase in food cravings and overeating.
Enhance Memory and Concentration – Ashwagandha supports the improvement of memory and cognitive abilities as well as information processing, executive function, and attention in healthy individuals.
Improve Sexual Function – Known as an ancient aphrodisiac, KSM-66 Ashwagandha supports sexual function and wellness in both men and women. It could also support natural testosterone production.
Improve Physical Performance – Ashwagandha is believed to improve energy supply to our muscles, supporting cardiorespiratory endurance and strength.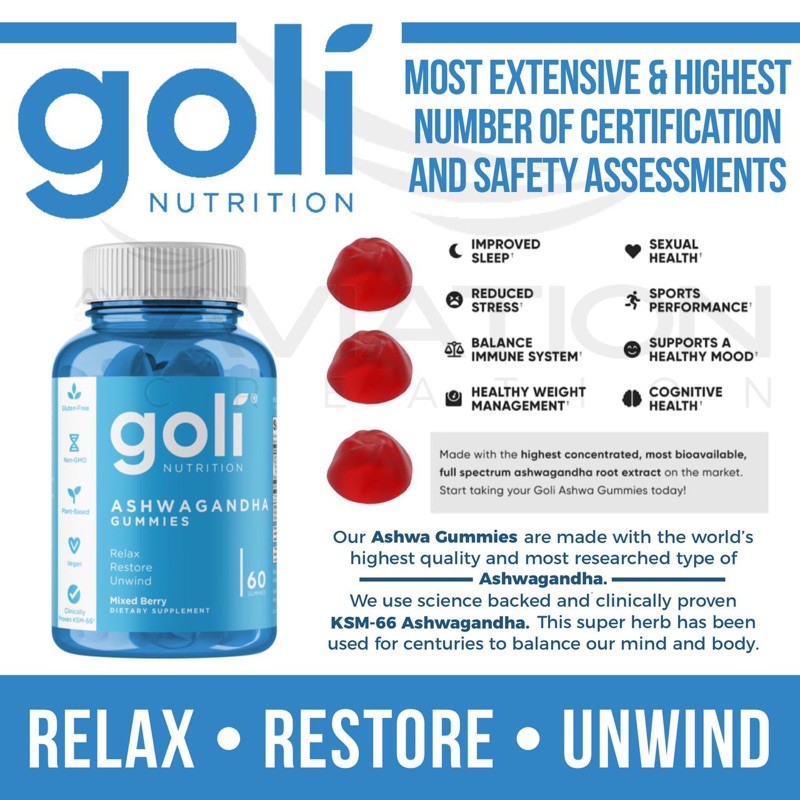 Even the release of their product is timely. With the pandemic and our need to have potent and efficient supplements, Goli's products, especially the Ashwagandha gummies, garnered more than 8000+ reviews on its website.
There are a lot of ways to stay stress-free and sane. Goli's Ashwagandha gummy is just one example. Whether the stress is temporary or a long-standing one, these gummies can help you deal with all the shit life throws at you.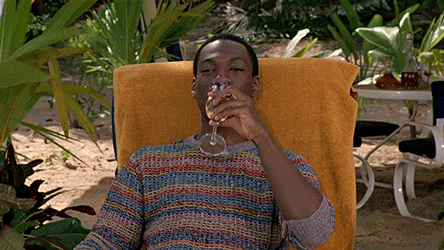 Get the family bundle for only $89 ($17.80 each bottle)