Stop your blood sugar from fluctuating with this natural and potent tea
Make your tea time more healthy and sugar-free!
Advertising Disclosure
Drinking tea may seem just like an activity for a social gathering of English men and women, just like what you see in the movies, or perhaps the Bridgerton. What people do not know is that after-meal tea times date back from thousands of centuries, and it's actually for a good reason.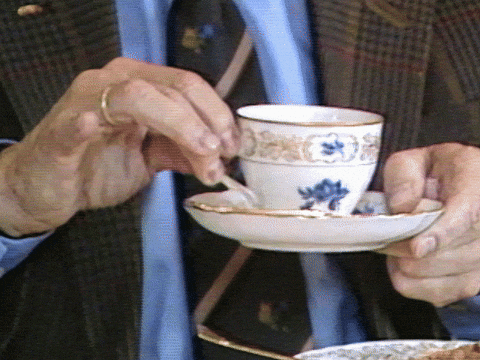 Studies show that teas have the potential to boost your immune system, fight off inflammation, and even ward off cancer and heart disease. Even more, drinking tea may lower your blood sugar, just like what Herbaly Wellness Tea can do.
Herbaly's Wellness Collection is a specially formulated tea to support healthy blood sugar levels, control appetite, and encourage good digestion. It's specifically designed without any artificial sweeteners or sugars for you to maintain a healthy blood sugar level. A cup of Herbaly a day is a perfect antidote to a busy lifestyle and an essential tool for those looking to support a healthy life.
What makes Herbaly's Wellness Collection Different?
What sets this tea apart from regular tea is that it contains a robust blend of herbs made for people who are grappling with diabetes. It's not just green tea or oolong leaves.
What are the health benefits of Herbaly's Wellness Collection?
This tea combines eight natural ingredients to create a herbal tea that offers numerous health benefits and will keep you active throughout the day.
Healthy Blood Sugar
Inflammatory Response
Reduce Anxiety
Strengthen Immunity
Boost Metabolism
Digestive Health
What is in the Herbaly's Wellness Collection Tea?
Organic Sencha
Used for centuries to fight off disease and infection, fortify the immune system, and aid weight loss. The blend of vitamins, minerals, and antioxidants will give you natural energy without a crash, and support cognitive health.
Organic Ginger
Its inflammatory response properties are great for supporting a healthy immune system, managing pain, and improving digestion. Ginger can also help in supporting healthy blood sugar levels and promoting an insulin response.
Organic Fennel Seed
Found to regulate blood pressure levels, control irregular heart rate and reduce water retention.
Organic Dandelion Root
It can help fight inflammation, support healthy cholesterol and blood pressure levels. They are also linked to healthy blood sugar and improved insulin sensitivity.
Organic Tulsi
This therapeutic herb may help reduce stress and anxiety by regulating cortisol levels, which may also help support healthy cholesterol, blood pressure, and heart health.
Organic Turmeric Root
This brightly colored spice is one of the most powerful ingredients on the planet for supporting your body's natural inflammatory response, which helps prevent chronic illnesses including heart disease, cancer, and Alzheimer's. Studies show that it may also slow down the aging process and support longevity.
Organic Lavender Petals
The lavender aroma has long been used to manage stress and promote restful sleep and to aid digestion, decrease bloating and support healthy blood sugar levels.
Organic Stevia
Often used as a healthy sugar substitute, Stevia is a great way to get your sweet fix while also supporting your health. Stevia has been found to reduce bad cholesterol and can be used to support healthy glucose and insulin response.
With over 2,000 reviews from their website, this Wellness Collection Tea is making people feel good inside.
Peggy Moses
March 3, 2020
It is a good healthy tea to drink and my blood sugar readings are slowly going down in numbers. Hopefully they willl be under control soon.
It helps with diabetes naturally , no pharmaceutical
My sugar numbers are slowly dropping. I love the taste of this product. I see my doctor in July for my A1C test. I have a feeling he will be pleased