See the world in a more immediate and meaningful way through this language learning app
Your journey to speaking like a local begins with this fun and exciting app!
Advertising Disclosure
In today's increasingly interconnected and interdependent world, proficiency in other languages is a vital skill that allows you to engage with the world at a whole new level.
If you're thinking about making an effort to learn a foreign language rather than expecting the world to accommodate your monolingualism, apps that teach you to learn languages can be helpful. One of our recent discoveries is Memrise.
Memrise is a language learning app that opposes textbook learning. Founded in 2010, Memrise has quickly grown, and now more than 50 million people in 189 countries learn languages to better themselves, connect with others and with the world around them.
It is a free and premium study app that has a wealth of content in foreign languages. Beginners will find it a valuable resource. It functions much like a gamified flashcard app, and it offers a lot of lessons for free. A lot of the content is user-created, and there is a premium subscription that provides access to additional features.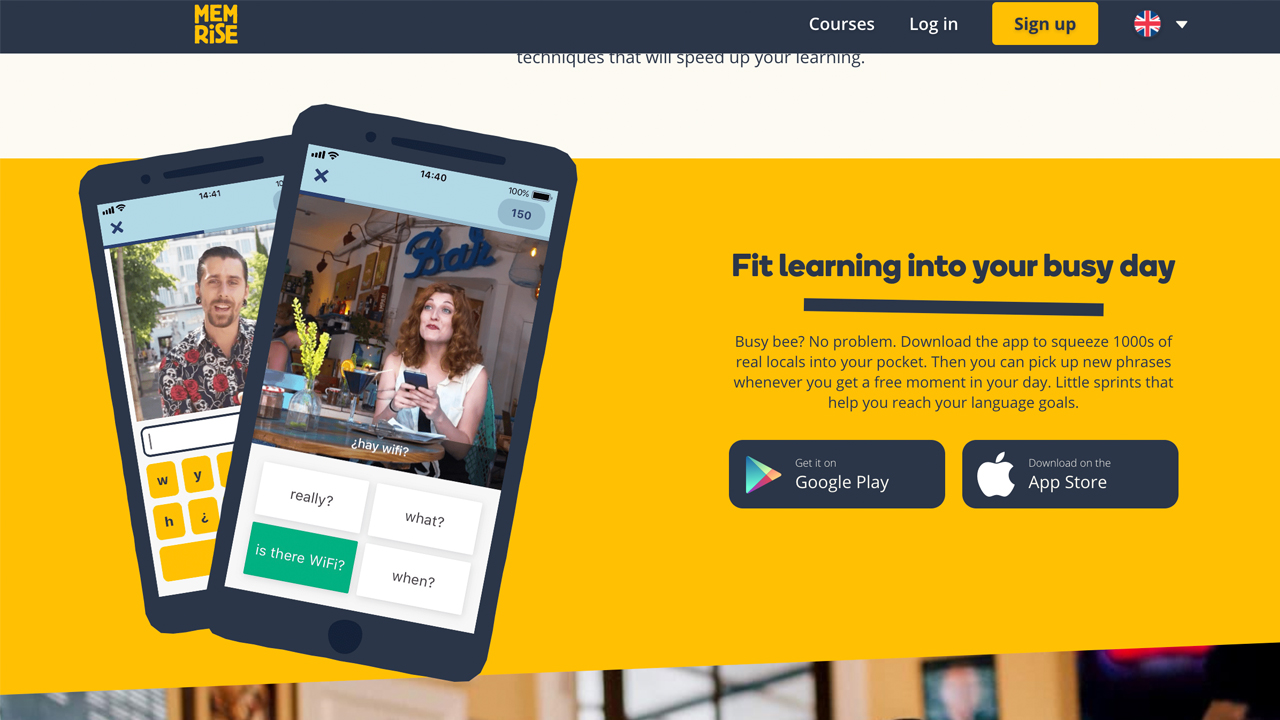 Three guiding principles by Memrise
Rich, real-life language content. Their courses have one thing that textbooks don't — real-life language. Their linguists are not only experts but also passionate about teaching the language they speak in everyday life. They have thousands of video clips of native speakers, so you can learn to understand authentic voices and accents while taking in the scenery and getting a sense of the culture.
A saucy recipe of tech and science. Memrise is built with a mix of technology and science that brings your mind to life. Re-reading endless lists of words and phrases is boring, and your brain knows it. They know that getting you to use what you are learning in several ways and at specific times is exciting and effective, and your brain likes that!
If it is not fun, you just won't learn. Because the best learning happens when you are enjoying yourself so much that your attention is fully engaged. This is the test all of their content must pass before making it to the app for millions to learn with. Make it fun, or go home.
Unique ways on how Memrise works
Memrise uses elaborate encoding to help you remember different concepts. Instead of having you read through words and translations, or trying to memorize these in raw form, it creates an association between the translation and words you are familiar with.
One example the site gives for this method is using "its aburrido to eat a burrito with every meal" to associate the Spanish word aburrido with its English translation of boring. This is great because the sentence makes sense to you as an English speaker, but the Spanish translation is easily placed in it to help you build a connection between the two words.
You're tested in different ways. For example, you may get a question and answer problem to solve and then a multiple-choice question, both will test you on the same concept. This variation keeps the questions unique but also serves as a quick way to ensure you retain what you learn.
As the world becomes increasingly globalized, it is wise to learn a few languages to communicate. Memrise helps you conquer the world and reinforce yourself with a new skill.