Save your eyes from eye fatigue and early signs of aging with this avocado-infused eye cream
Even celebrities like Kylie Jenner swears by this product
Advertising Disclosure
Whether it's checking the latest news, checking our social media accounts, or doing it for work and business, most of us spend a significant amount of our time each day on the screens. And these habits hurt our eyes. Regular skin exposure is one of the known factors causing eye fatigue and early signs of aging. But there's no need to panic!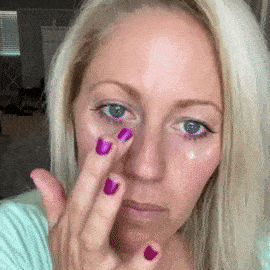 This product can help you defend your eye from digital eye fatigue – Kiehl's Creamy Eye Treatment with Avocado. 
What it is
Kiehl's Creamy Eye Treatment with Avocado is a hydrating cream formulated to moisturize, brighten and de-puff your eye with just one use! (Imagine the instant effect!) Made with Avocado Oil, Beta-Carotene, and Shea butter, this eye cream immediately improves the look and feel of under-eye texture and dry fine lines through all-day hydration. 
This product is a certified customer favorite. Even Kylie Jenner swears by this product and uses this as part of her nightly routine, as she shared with New York Times. 
What It's Good For
All day hydration which can help reduce early signs of aging

Clinically proven to de-puff by 32% and brighten by 11%*

Instantly improves under eye texture

Protects eye area from digital fatigue caused by blue light

Provides instant and long term hydration

Ophthalmologist- and dermatologist-tested for safety

Safe for all skin types, including sensitive skin

Paraben-free, fragrance-free, silicone-free, mineral oil-free, and synthetic dye-free