Nourish your body with superfoods meant for your busy lifestyle
Fight illnesses and equip your body with this mix that boosts your immune system
Advertising Disclosure
People who are too busy with work are prone to illnesses and diseases. That's because being stagnant or sitting for too long may weaken their immune system over time. When your immune system is weak, that's when frequent infections and illnesses like pneumonia and other conditions of bacteria and viruses, including the infection COVID-19, may affect you and in some cases, it can leave a devastating effect on a person.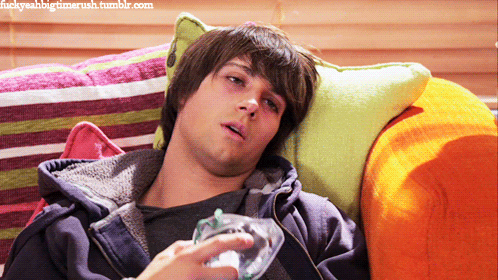 On the other hand, boosting your immune system is not a short procedure and it's definitely not manageable with only a few capsules of medicines or supplements. It requires proper food and nutrition to strengthen your body. It can mean creating meal plans and cooking but it will demand effort and time. But with products like Your Super Immunity Bundle, prioritizing your health will be easy as mixing your morning coffee.
These mixes are easy to incorporate into your water, morning shake, oatmeal, eggs, and so many other foods. These nutrient-dense superfood combinations were an easy way to start the day.
Your Super Immunity Bundle is a pack of mixes with immune-supporting benefits loaded with superfood ingredients that naturally fight off diseases. Superfoods in these mixes are high in micronutrients like vitamins, minerals, antioxidants, enzymes, and healthy fats. All of these nutrients are essential to your body so you can thrive even in a stressful environment.
This bundle includes mixes loaded with immune-boosting benefits like:
Super Green For a serving of greens from wheatgrass, barley grass, moringa, spirulina, chlorella and contains all essential vitamin and minerals. Loaded with important micronutrients as well as vitamins.
Golden Mellow If you're constantly stressed, stress hormones can weaken your immune system. This powerful blend of Ayurvedic herbs and adaptogens will help you reduce stress and get a better night's sleep.
Forever Beautiful is loaded with superfoods that are rich in antioxidants and high in Vitamin C, which supports immune function. Just one teaspoon of this mix contains the daily recommended value of vitamin C.
Magic Mushroom is like hot chocolate with benefits. This magical mix of functional mushrooms, adaptogens, and superfoods is designed to support a strong and healthy immune system while managing your stress.
Your Super is on a mission to improve people's health with the power of super plants. They donate one packet of life-saving food to children suffering from severe malnutrition for every pack they sold through a partnership with Action Against Hunger.
The immune system is your body's first line of defense against germs and bacteria, and diseases. But if you have a weak immune system, it can't fight off the invaders, and your body is susceptible to develop illnesses. With Your Super Immunity Bundle, you can nourish your body naturally and easily, even if you have a busy schedule.