No time for house chores? Hire someone that can help finish your little errands through this app
When life gets busy, you do not have to tackle it alone.
Advertising Disclosure
Life can get so busy sometimes that you cannot keep up even with the littlest of your house chores. The problem is, you're always trying to do so many things when you can hire someone in the TaskRabbit to help you with these things.
TaskRabbit is a marketplace platform that conveniently connects people with a pool of Taskers to help you with immediate everyday chores without hiring them full-time. These chores can include cleaning, moving, delivery, and handyman work. It offers the benefit of finding a skilled and trusted person to help you with your household tasks at a cheap cost.
Their app is available on both iOs and Android, with more than 1.1M app reviews,
How TaskRabbit works?
TaskRabbit connects you with the same-day help in 3 simple steps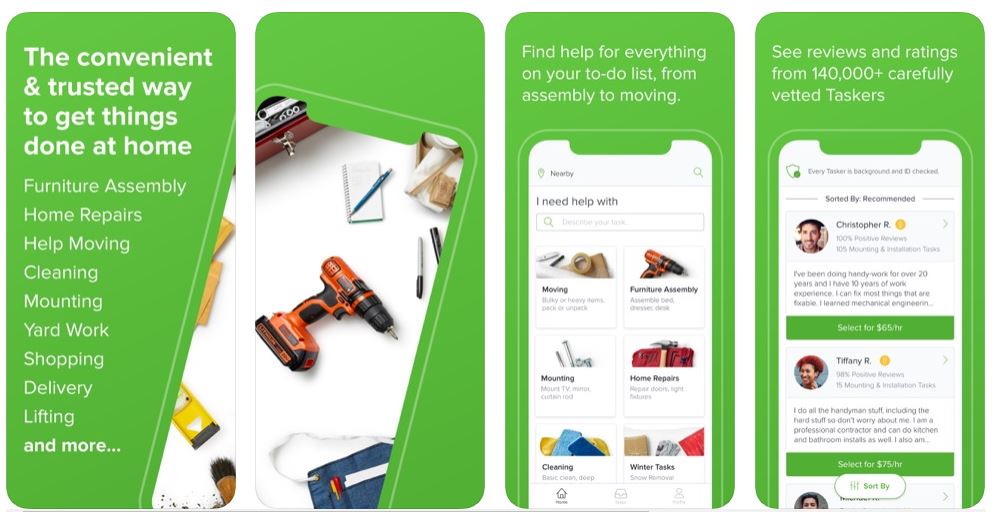 Pick A Task – People who want to outsource errands can post their job on the platform.
Get Matched – choose a same-day appointment or a time that suits your request. TaskRabbit then connects you to qualified Taskers available to help.
Manage your booking directly in the app – chat with your Tasker, get accurate arrival times, and pay electronically when the task is complete.
Hear how TaskRabbit helps people with their errands:
TaskRabbit was founded eleven years ago in 2008 by Leah Busque as RunMyErrand. In 2010, they were rebranded as TaskRabbit and later on, were acquired by the famous brand, Ikea. Up until now, TaskRabbit believes the kind idea of – neighbors helping neighbors.
Imagine a world where everyone can have access to a go-to team that makes everyday life bearable even on a tight schedule. That is what TaskRabbit aims to achieve.