Let today's kids experience the joy of playing a modern version of your good old Rubik's cube!
Who says you are too old to have fun? This smart cube is designed for everyone to enjoy!
Advertising Disclosure
No family in this world doesn't know or hasn't owned a Rubik's cube. Every kid has experienced frustration with solving this puzzle, and we bet this annoyance continues to haunt you even when you grow up or until you can finally finish a single round. Your experiences with this toy can even make an exciting and funny story for the kids of today's generation.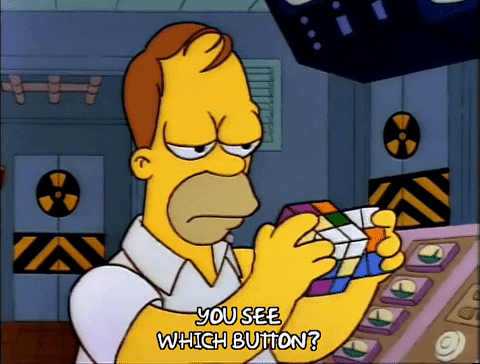 But if you're worried that with today's technology, kids wouldn't enjoy this simple yet challenging toy, you are mistaken. There's an easier and more relatable way to decode and solve this seemingly difficult puzzle, easily. The GoCube.
The GoCube Edge is a modern reinvention of the classic puzzle Rubik's cube. It is the classic cube reimagined and redesigned for the 21st-century generation – a Smart and Connected Cube. It's classified as smart because it can pair with an iOS or Android app to bring cube lessons and competition to the masses. The GoCube itself is fractionally smaller than a regular cube and a speed cube, but it still has a solid construction and silky smooth movements.
The GoCube app even displays a 3D model of your cube. It comes with a charging stand and a two-pin peripheral charging cable. The charging stand doubles as a phone stand so you can comfortably look at your phone while using the GoCube.
With its new technology, the Smart Cube offers new and exciting play experiences for all levels of players, all ages, and all capabilities. These include fun interactive tutorials for beginners, statistics, and challenges for players who wish to level up their game. You can even participate in the world's first online cubing league and competition, transforming the wonderful world of Rubik's Cube into a socially connected world.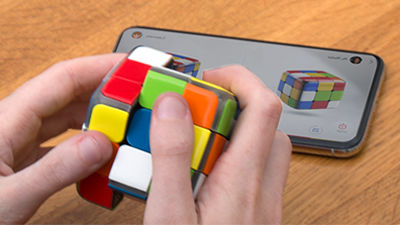 More than that, GoCube proposes casual games that employ the cube as a controller, enabling anyone to enjoy the classic toy, even if they are not interested in learning how to solve it.
What GoCube Offers for every player of all level
Go-Learn (for beginners) – A fun interactive tutorial will safely guide you through the world's most known puzzle secrets. The tutorials break the complex solving challenge into small, fun mini-steps and include videos, tips, and real-time feedback (from the GoCube in your hands to the virtual one on your screen).
Go-Improve (Intermediates & Pros) – Practice and monitor your progress with advanced stats and play analytics. GoCube measures your play down to milliseconds. It provides accurate data for your solve time, speed, and moves, and it will automatically identify your solving algorithm and provide you the relevant measurement for each step in it.
Go-Compete (for all levels) – GoCubes matches include various playing modes, from fun scrambling competitions (spaceship racing for all levels) to pros versus battle matches. Players can pick from boards of people to challenge friends or strangers.
Because of its new design and features, a lot of Rubik's cube fans and enthusiasts loved the GoCube. It even earned a 4.8-star rating from 2000+ positive user's feedback:
For others, Rubik's cube may only be a toy. But for many, this toy has been a part of their childhood memories. Almost everyone has a story to tell with this toy. It feels really nostalgic now that it's here to stay. Now, the older generation can share the joy of playing a Rubik's cube with the kids and kids at heart.