Let this quilt protect your beds and mattresses from your furballs that always make a mess
This waterproof quilt will protect your bed and sofa from your playful, furry bedmates
Advertising Disclosure
Our furry roommate will always dominate our own space. That's one of the things you sacrifice when you start to take care of a pet. Be it your sofa or bed, they will be everywhere you do not want them to be. Protecting your stuff and furniture shouldn't be a challenge with the FurHaven Waterproof Blanket Protector.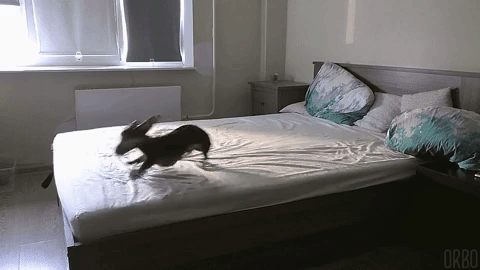 FurHaven Waterproof Blanket Protector is a quilt that sports a waterproof core designed to protect furniture and beddings from all the fur, dirt, spills, and liquids brought by your pet dog. This quilt has a brushed polyester sleep surface that are soft on paws and noses, with a non-skid backing to help the blanket stay in place on any surface.
What makes FurHaven Waterproof Blanket Protector notable?
PET-FRIENDLY DESIGN: The furniture protector features a blanket design that covers and effectively protects living room and patio seating, as well as beds of respective sizes
WATERPROOF: The blanket cover protector comes with a 100% waterproof membrane layered between the water- and stain-resistant quilted exterior, further maximizing protection against spills and accidents
MULTIPURPOSE: In addition to indoor furniture, it can also be used on car seats and the vehicle cargo area; it can also be a picnic blanket for outdoor activities

NON-SKID: The bed protector comes with grippy, anti-slip backing featuring puppy-paw silicone dotting the underside to keep the blanket cover from slipping off furniture
EASY CARE: Pets can present some unique cleaning challenges, which is why Furhaven made sure that the furniture protector cover is completely machine washable for your convenience
Having dogs run around the house makes the atmosphere lively, but they surely make a mess, and you don't want those on your bed and sofa when they ask for cuddles and kisses. But that will never be the case if you have FurHaven's Waterproof Blanket Protector.