Hide your cat's litter box and let it blend with the interior of your home
Space will never be an issue for your cat litters in your home with this unique litter box
Advertising Disclosure
Are you struggling with small space and living with cats? As you know, litter boxes can ruin your home's interior decor, and there is nothing attractive about displaying pet toilets in your living room!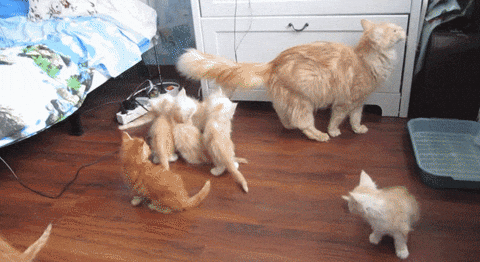 But luckily, there is a solution to our not-so-little problem – the Plant Litter Box.
This cat litter planter is a unique litter box disguised as a giant, classy vase for indoor plants. You can either put real plants or use fake ones to complete the litter box's disguise.
The litter box is far roomier than traditional pans and allows cats to move around, paw, kick, and dig comfortably. The opening is not too big, nor too small it helps to limit the litter from being kicked out and onto the floor. It is messy proof and convenient to have. It can be either a litter box or a sleeping area for your cats.
Why should you buy the Plant Litter Box?
It looks like a pot for your house plant that instantly becomes a decor.
It comes with a two-piece base, high-quality plant, decorative moss, and dust filter.
The filtered vent system controls dust and odor, and cut-out gives cats easy access.
Made from durable polypropylene construction that looks just like a real clay pot.
The box has a large capacity pot great for large cats and multi-cat households.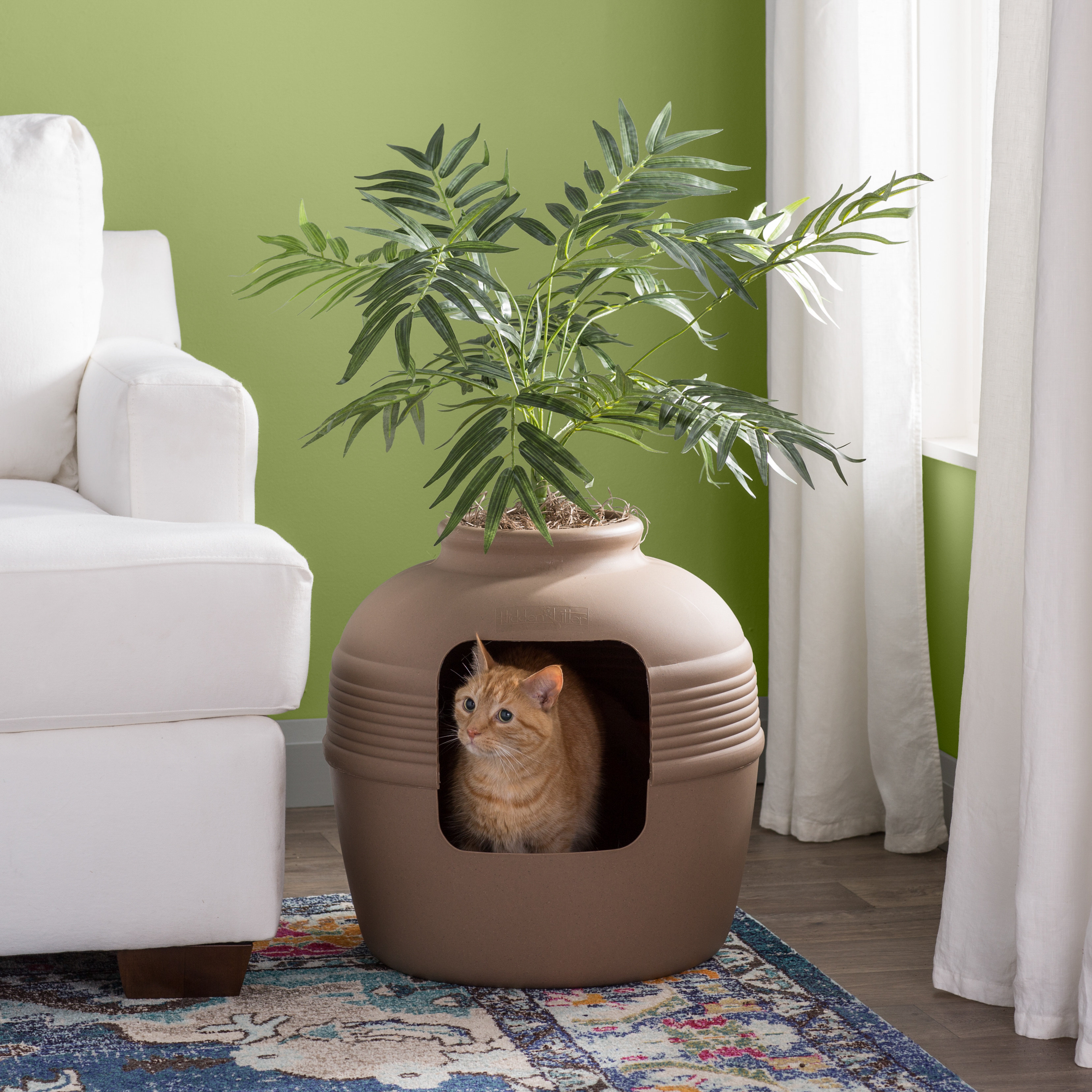 Here's what people say about the Plant Hidden Litter Box:
It is truly a struggle to blend your traditional litter trays with the decor of your homes, especially when you only have a little space. But with Plant Litter Box, you can balance your aesthetically pleasing home while letting your cat poop even in the living room.