Here's a jelly fun and delicious way to stay pretty even when you're busy
If you're too busy to do your beauty routines, eat your skincare with this jelly supplement
Advertising Disclosure
Beauty comes from within, literally. It's a saying that everybody seemed to forget. Cosmetics are everywhere, from eyeliners to highlighters to blush on, they are all the same. It's temporary. These products will enhance your physical beauty, but it's hard to maintain. You need time to put it, you need to protect it from sweat or anything that will wash them away.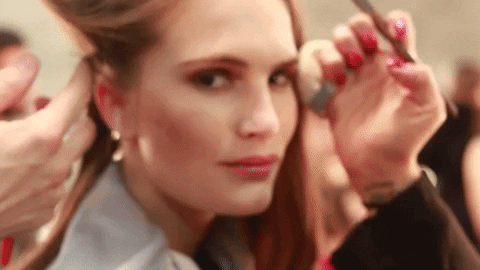 Many fail to realize that there are plenty of ways to improve beauty for the long run, too. There are a lot of beauty drinks or pills you can intake and you can see the results faster than when you do your makeup. But there's still a more efficient and enjoyable way to improve one's self that is designed for people on the go.
Boost your skincare with a quick fix that tastes good and makes you look good, like the Beauty Jelly Dose.
Many beauty experts can attest to the effectiveness of these supplements that promise to give your beautiful skin a boost. And this Beauty Jelly Dose is a modern solution for all the beauty problems of stressful and time-starved urbanites on the go. This jelly is fun for everyone. But not suitable for pregnant and lactating women.
Beauty Jelly Dose is a unique beauty jelly supplement packed in a small sachet with a peach-flavored jelly that pops to deliver five different skin benefits: Detox, Glow, Brightening, Anti-aging & Hydration.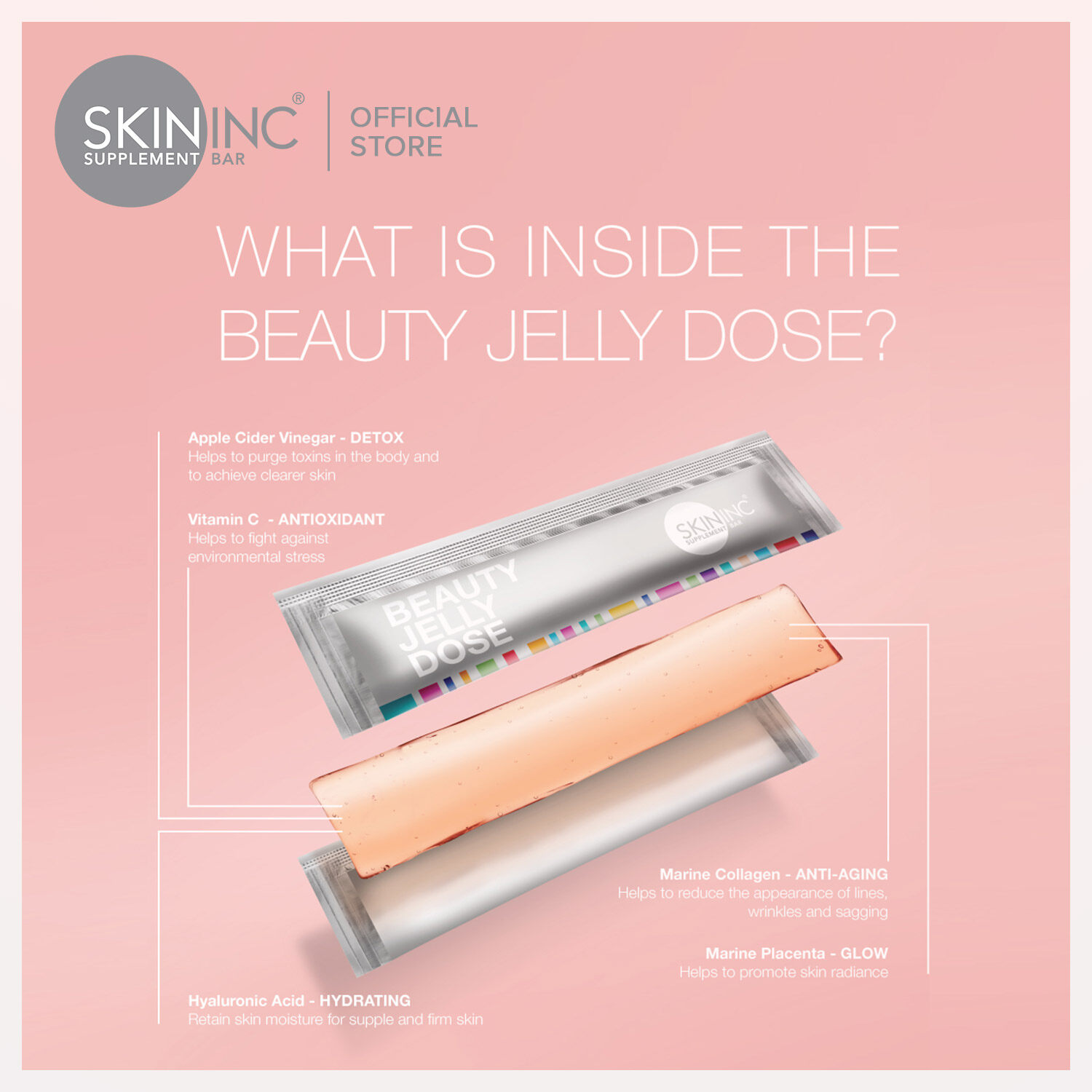 The jelly is composed of 96 percent of your daily vitamin C requirement, among other skin-loving ingredients.
Formulated with nourishing & highest-quality ingredients like Apple Cider Vinegar, Hyaluronic Acid, Vitamin C, Marine Collagen & Marine Placenta, the Beauty Jelly Dose combines them to trigger detox and bring you that ultimate glow. At the same time, it combats environmental and lifestyle stressors that also impact negatively on the skin. 
Benefits of taking the Beauty Jelly Dose regularly:
Detox to help purge toxins in the body and to achieve clearer skin.
Brightening with antioxidants to help fight against environmental stress.
Hydrating to retain skin moisture for supple and firm skin.
Anti-Aging to reduce the appearance of lines, wrinkles, and sagging.
Glow to help promote skin radiance.
How to take:
Recommended Dosage: One to two sachets/day.
For an optimal result – sufficient water intake after consumption of Jelly Dose
Consume the entire jelly upon opening.
Store in a ventilated place away from the sun.
Precaution: Not suitable for pregnant or lactating women.
No more waking up too early in the morning to put on makeup, or maintaining multiple steps of the skincare routine at night. This edible skincare will give you healthy, rejuvenated, and younger-looking skin in just a few slurps. The Beauty Jelly Dose will never show everyone that you traded your elaborate skincare routine for a few more minutes of sleep. 😉