Gift your kids a unique outdoor play with hoverboards designed specifically for them
It has a high-tech system that lets kids conveniently master riding the hoverboard!
Advertising Disclosure
With hoverboards trending, kids are eager to join the craze! But as a parent, we know you're worried about their safety. So choosing the right hoverboard for your child is not easy, and even before you get to that point, it takes a lot of courage to decide and buy one. Fortunately, SISIGAD designs hoverboards that are safe and suitable for kids.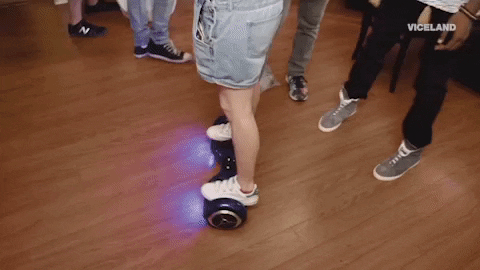 Safely designed for beginners, kids, office workers, dogs, and catwalkers, the SISIGAD A11 Hoverboard features flashing LED wheels, front headlights, and super fun colors and patterns like no other regular hoverboard. The intuitive design and self-balancing features will surely excite your kids to zip around in no time.
Every SISIGAD Hoverboard is tested rigorously and certified to UL 2272 safety standards. This certification guarantees that the hoverboards from this brand are safe enough for the kids to play with.
SISIGAD A11 Hoverboard boasts the following features:
All-terrain design – SISIGAD A11 has 8.5″ rugged tires that can travel through mud, grass, rain and even gravel in safety. It has dual 300-watt hub motors full of power, for 30 degrees of climbing angle, up to 10 miles per hour.
Unique LED and Bluetooth – It has a built-in wireless speaker that can connect to your devices. It is equipped with LED headlights, and sensitive turn signal lights escort you to the dark roads.
Self-balancing control system – SISIGAD A11 has an intelligent and high-tech system for beginners and amateurs to guide them in learning to ride the hoverboard. This model has weight-bearing ranges from 44 lb to 260 lb.
Kids are probably bored with staying at home during this pandemic. But if you have space wide enough to let them play, the SISIGAD A11 will surely bring a unique and fun outdoor experience at home for your kids. And it will give you a timeout from messing the house and never-ending tantrums, too!