Forget about coffee. Athletes found an easier no-spill way to caffeinate and brighten mornings
It has caffeine, but it gives no jitters even if you take three gums a day!
Advertising Disclosure
Whether hot or iced, coffee is our go-to energizer every morning. But brewing a cup or getting one from a coffee shop makes us late. Getting caffeinated is not just by drinking coffee because just popping a piece of the Neuro Gum Energy & Focus gives the same amount of caffeine as a cup of coffee.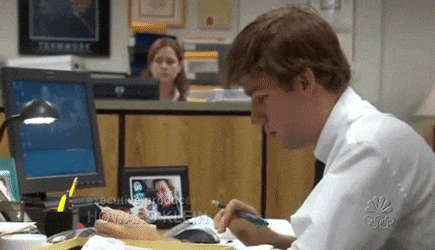 Neuro Gum Energy & Focus is a nootropic gum invented by Olympic and paralympic trained athletes. These gums are scientifically proven to enhance focus and cognition, all while giving you a fresh breath of energy without the jitters or crash.
This nootropic gum aims to hone our focus while also boosting our energy without the side effects of taking in too much cup of caffeine. It has Buccal absorption that makes it 5X faster to work than drinking or swallowing, so your state of mind can improve quicker than ever.
Kent and Ryan, the two athletes who developed Neuro, always believed that the best version of someone starts with the mind. But energy supplements always have sugar and chemicals — something they don't want to have in their daily supplements. So they decided to create something different from the ordinary ones and can be taken conveniently, like the gums and mints you could bring anywhere and take any time.
What makes the Neuro Gum Energy & Focus effectively?
These gums have the best and natural ingredients safe to eat. Here are the essential elements in this gum:
L-theanine: This is an amino acid abundant in beverages like green tea. Studies show that doses of 50 mg or greater seem to relax the brain without causing drowsiness as well as mental alertness and arousal.
Caffeine: This alkaloid promotes alertness and delays fatigue as well as stimulates brain function.
Vitamin B12: This vitamin offers a protective benefit to brain tissue and adequate levels for healthy brain chemistry.
Vitamin B6: Helps the brain produce neurotransmitters, which are vital for proper brain function.
FUN FACT:
The two athletes appeared in Shark Tank to seek $750,000 for 5% of their business. Unfortunately, they did not get any deal, but! the gums continue to boom, and their products are selling like hotcakes on the website. As of July 2021, the gums are available in 6500 retail locations.
It's a no-brainer that coffee gives you energy and lets you perform better at work. There is no arguing over it. But no one can deny that the Neuro Gum Energy & Focus is doing great in getting you caffeinated when you are pressed for time and in super need of a quick boost.