Finally, there is a wine perfect for the vegan community!
It's not just the ingredients, but this wine is processed using vegan-friendly vinification techniques
Advertising Disclosure
It might surprise you to hear this, but not all wine is vegan. Although wines commonly use grapes as their main ingredient, the winemaking process can involve animal by-products. But that does not mean it should be difficult to look for vegan wines! We know one brand that uses vegan-friendly vinification techniques, removing the involvement of animals in the process — the Wonderful Wine Co.,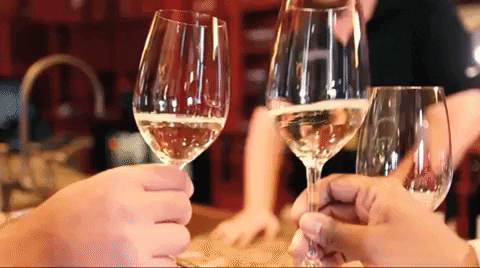 The Wonderful Wine Co. specializes in wines made with organic grapes grown without pesticides using sustainable farming methods. But what we love most about it, is they do not add sugar or any concentrates for their wines to be delicious (because it already is naturally sweet wink). If you're asking if the process can be trusted, the brand's vinification technique does not include any animal by-product, so you are sure that they only produce 100% vegan wines.
Because of their process and sustainable source, Wonderful Wine Co's clean wines are suitable for those who care for the environment or are simply on a diet. As health-conscious winemakers, they care about what they put into our bodies, so they wanted to craft something people could feel good about reaching for. They are very transparent in their winemaking, and you can see on their website what goes inside the bottles and how they produce their vegan wines.
What wines are in the Wonderful Wine Co. Starter Pack?
If you are looking to fill in your pantry, the Wonderful Wine Co. Starter Pack has a Day Drinker Pack that includes 3 bottles of light-bodied wines.
This starter pack contains 750ml of MALBEC + CHARDONNAY + ROSÉ
Malbec. This single-vineyard Malbec from the prestigious Lujån de Cuyo terroir is notable for its thick skin and high antioxidant content. For best results, pair with sweet & spicy dumplings from that takeout spot.
Chardonnay. This 2020 Chardonnay was hand-harvested on a Chilean river bed on George Harrisons' birthday. With notes of lemon, grapefruit, and lychee. Perfect while blasting your favorite Beatles album at full volume.
Rose. Grapes used in this wine are harvested on an organic vineyard overlooking the Mediterranean. This musky mood-booster has notes of strawberry, raspberry, and Acacia flower.
 

 

 

View this post on Instagram

 

 
Who said you can't enjoy a glass of wine even if you are on a diet? Wonderful Wine Co. is an excellent choice for people who live healthy lives but do not want to settle for ordinary things. They allow you to experience beverages better for you and better for the planet. Take the guilt out of guilty pleasure.