Explore the world by wine tasting with these unique small wine flights
Be a wine connoisseur and widen your taste palates without buying expensive full-size wine bottles
Advertising Disclosure
For someone new with wines, it's intimidating and expensive to buy and try a whole bottle. It doesn't make sense to buy a few bottles only to find out you do not actually like some of them! Everyone has different taste preferences, and the only way to know what you like is to taste everything. Instead of overspending on plenty of full-size wines, In Good Taste offer their 'wines on flights' in small, beautiful glass bottles.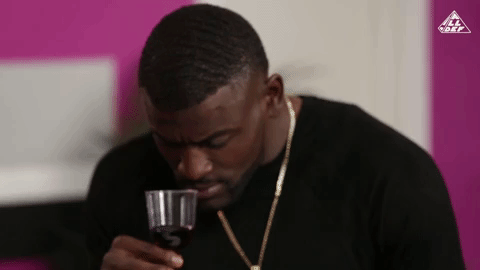 In Good Taste's Wine Flights would make a fantastic gift for someone who has just started to love wine because they provide the exciting opportunity to try a wide range of wines that appear less frequently on American wine lists. The wine line can expand one's experience with wines and introduce new favorites.
In Good Taste is a new kind of winery that curates illustrious and diverse wines to you in single glass bottles. Centered around the world's flavor profiles, these wine collections are a product of their collaboration with winemakers to uncover novel wines of meaningful character and quality. The company had previously focused on sourcing and bottling white label wine for the hospitality industry but have decided to pivot to a direct-to-consumer model, thus offering them in small batches.
Each glass bottle features a wide, round body with a long, skinny neck and glass cork. The bottles in the flights are 375ml, with larger 750ml bottles also available to maintain the feeling of a more conventional wine tasting.
They have three collections of different eight tasting flights to try:
California Wine Mixer
The California-tasting flight will take you on a top-down tour of sun-drenched coasts and golden vineyards. They have curated eight gems and bottled them by the glass, highlighting the low-key, bold, and glamorous tastes of Golden State.
Wild Child Wines
Comprised of eight less traditional wines, the Wild Child tasting flight is perfect for when you (and your palate) are feeling adventurous. You won't taste convention in these free-spirited, by-the-glass bottles, each a hard-to-find, one-of-a-kind instant classic.
The Cascade Collection
You probably don't think about Washington when you think about vineyards, but just outside Seattle, tucked between mountain ranges, you'll find some of the most beautifully expressive wines in the country. The Cascade Wines flight brings you a half dozen mini wines representing the best Washington has to offer.
In Good Taste gives wine lovers and those who are new in venturing wines a new and unique opportunity to experience these drinks without having to break their budgets or hoarding bottles that have no guarantee if they can enjoy consuming it.