Achieve a healthy glow with a USDA certified Organic beauty drink
98% of the supplement industry uses non-organic, unverified sources and ingredients, this beauty drink is not part of it
Advertising Disclosure
Incorporating healthy fats into your diet is the key if you want plump and glowy skin naturally as you age. It seems like a familiar beauty hack widely discussed in the beauty industry. But protein can also give you the same benefits, and it's also the star ingredient of Beauty Protein.
Protein is a macronutrient ingredient known to produce collagen, an essential component responsible for making your skin look healthy. But most companies are using protein from animals that may cause allergies and rashes for some with sensitivities. Only a few companies choose plant-based protein as part of their beauty drink formula. One of them is Skipwith Organics.
Skipwith Organics formulated a plant-based beauty powder supplement called Beauty Protein to help support gut health, maintain radiant skin, and boost metabolism.
Why plant-based beauty drinks?
Here's Skipwith organics' answer:
All their products bear the USDA Organic seal, so you can trust what you are getting is truly made to a higher standard. The USDA Organic certification means a safer, more nutritious product.
What are the plant-based ingredients of the Beauty Protein?
The company chose to use sustainably, ethically sourced, and plant-based, science-backed ingredients as they try to maintain their product's effectiveness while aiming to be as planet-friendly as possible.
ORGANIC PLANT PROTEIN
ORGANIC BAOBAB
ORGANIC PREBIOTIC FIBER
PROBIOTICS
BEAUTY VITAMINS
BEAUTY MINERALS
ORGANIC COCOA
The beauty drink comes in two flavors; hint of Vanilla and hint of Chocolate. Cocoa (in Hint of Chocolate) is one of the richest sources of polyphenols available. It is especially abundant in flavanols, which have potent antioxidant and anti-inflammatory effects. Flavanols are known to help support brain function and may also help improve mood.
Skipwith Organics believes that true beauty and wellness start on the inside. But beginning on the inside does not mean limiting yourself to using products that feel restricting or lacking. After all, skincare and self-care should feel indulgent and luxurious, not restrictive. Because they believe wellness is a state of being—not striving.
Beauty Protein serves as a complete protein, with all nine essential amino acids. Your body uses protein to build collagen and keratin, which form the structure of the skin. It's an all-in-one drink for a healthy body and beautiful skin.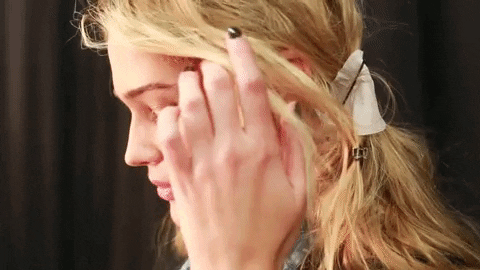 Skipwith Organics is part of the 1% For the Planet, donating 1% of all their revenues. With every purchase, the company donates to Kula Project, a nonprofit dedicated to eradicating poverty through the development of female entrepreneurs in Rwanda.