19M users of this app are discovering interesting topics in just 15 minutes
This reading app will feed your curiosity to a whole new level, and it's not gonna bore you to death
Advertising Disclosure
Gone are the days when people can spend all their time voraciously reading books. It's as if reading has become a task rather than a form of educational entertainment. Sadly, our attention span became shorter and shorter as the years go by, that we were not even keen to read new titles and learn more about exciting ideas.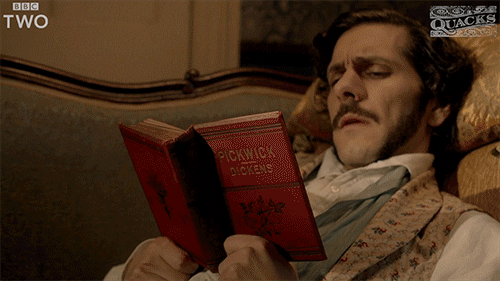 But regular reading is also important for cognitive and emotional well-being. From reducing stress and increasing the quality of sleep to slowing down the onset of dementia, the benefits of regularly putting time aside to lose ourselves in a good book are far-reaching and, in some cases, life-changing. If we all knew how good regular reading is for us, perhaps we would make fewer excuses not to do it.
But hope is not at all lost for the future generation. There are still ways to discover and learn more, even if life takes so much of your time. The Blinkist.
Blinkist is a mobile app that lets users read or listen to summaries of popular non-fiction books in just 15 minutes. It is a mobile service that gives you key ideas from the world's best non-fiction books, distilled into powerful, bite-sized text and audio packs.
Blinkist transforms the key insights of 4,500+ bestselling non-fiction books and popular podcasts into powerful explainers you can read or listen to it in just a short amount of time. Each book contains a series of key lessons (or blinks as they call them) about the book.
What makes Blinkist unique?
Manage your reading time. The app allows you to identify the titles that you want to focus on for further reading and the ones you want to avoid altogether.
Every book is summed up into a few chapters highlighting the key ideas. Experts and real professionals study the books on your behalf and give you quick and informative summary that boosts your knowledge.
Saves your resources from buying uninteresting books.
Caters to the needs of several types of learners. The blinks are available in written and audio. Learn at your convenience.
It can be used on your phone, web, and even on your kindle.
Blinkist App is internationally recognized and awarded by the United Nations World Summit Award in the Learning & Education category, Google Material Design Award, and one of Apple's Best Apps of 2017.
Reading should be viewed as fun, entertaining, and insightful. For years, it's been painted in a bad light, known as a dull form of entertainment and the most hated type of learning. But Blinkist proves that reading is fun, exciting, and still insightful. It lets you boost your knowledge and gain new perspectives of this busy idealistic world in just a few minutes.